Josh Peck From 'Drake & Josh' Gets Married, And Drake Bell Called Out Josh For Not Inviting Him To The Wedding! (DELETED TWEETS!)
Damn. For all you kids out there born in the '90s, you probably remember watching a little show called Drake & Josh on Nickelodeon. The sitcom was created by Dan Schneider, so you know it was good. On the show, Drake Bell and Josh Peck play stepbrothers who are pretty much opposites in life.
The show was a hit mainly because of the chemistry Drake and Josh had. The whole cast worked well together, but there was something special between Drake and Josh.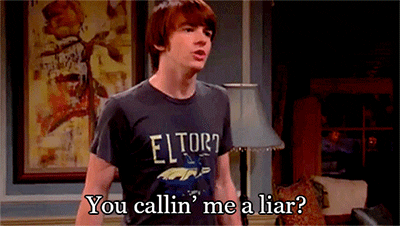 Sadly, it looks like their friendship did not last after the show ended back in 2007. We say this because Josh got married in Malibu this past weekend to his longtime girlfriend Paige O'Brien, and Drake did not receive an invite.
And yes, he was extremely salty about it.
He also sent out (some now deleted tweets) that talked about loyalty, "Loyalty is key. ALWAYS remember where you came from."
Damn. And we should note that Josh's former Grandfathered co-star John Stamos was invited to the wedding, so it's not like it was just a friends and family setting.
Stamos' girlfriend went on her Instagram account and posted the image you see below…
I can't believe Drake wasn't invited. It doesn't even look like Miranda Cosgrove (the actress who played Megan on the show) was invited either.
Sad times for Drake & Josh fans. It looks like that revival won't be happening…unless this is all one big joke and Drake was invited to the wedding.
We can hope, right?
---