'Stranger Things' Creator Talks About The Upcoming Second Season, Reveals Will Byers Has A More 'Sinful' Role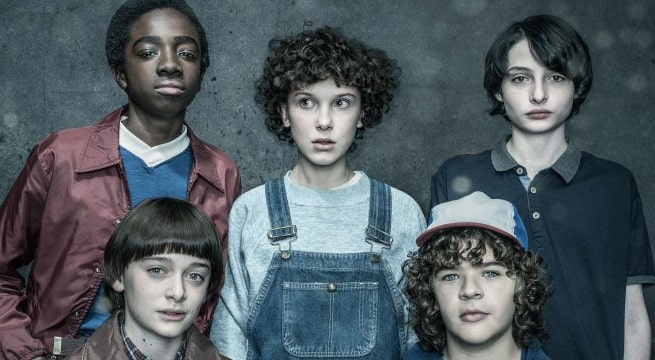 Last summer was all about Stranger Things. It was the year of Stranger Things. The hit Netflix series premiered back in July of 2016, and it quickly became one of Netflix's most popular shows. It was a success with both kids and adults.
And for over a year now, people have been waiting for season 2. The second season will be released on the streaming giant on October 27, so we don't have that much longer to wait.
Co-creator of the show, Ross Duffer, talked to Us Weekly last week, and he revealed that Will Byers will have a more sinful role in this upcoming season…
"Will Byers, who was sort of trapped in the Upside Down for most of season 1, now has a much more sinful role, which we're really excited about. Noah is just an incredible actor and he really didn't get a lot to do season 1. So we're excited about that."
I think we're all excited about that. For those who don't remember, season 1 left off with Will coughing up a slug-like being in the bathroom during Christmas. He was clearly hiding it from his family, not wanting anyone to know he's still having symptoms from his time in the Upside Down.
Co-creator Matt Duffer also talked about the upcoming season, "It's not too heavy, in terms of horror. So that's why we wanted to push it a little bit. We've gotten the kids comfortable," he revealed before admitting their goal is to freak out the young actors even more this season.
If you haven't seen it, you can check out the season 2 trailer below…
---