Joel McHale Puts His Neck On The Line By Defending Aziz Ansari: "It Was Probably Just A Really Bad Date" (VIDEO)
The other day, we mentioned that you won't be hearing many celebrities defending Aziz Ansari publicly because it could result in career suicide.
Well, Joel McHale apparently don't give a f**k. The comedian/actor was chillin' at the Sundance Film Festival on Monday when he was joined by a paparazzo who asked him about the sexual misconduct allegation against Ansari.
He responded by saying…
"It was probably just a really bad date. The problem is that people will read just the name and then just the accusation, and they don't find out anything more than that. But it sounds like it was consensual. The Me Too movement is tremendous and it is awesome and needs to continue forever. But if someone had a bad date, then it was a bad date."
McHale was then asked if he thought James Franco should attend the Oscars, and McHale refused to answer the question because the Oscar nominations hadn't been announced when he was asked the question, so he didn't want to speculate on a situation that might not even happen.
And it looks like he made the right decision, 'cause the nominees were announced early Tuesday morning, and Franco was not nominated for Best Actor.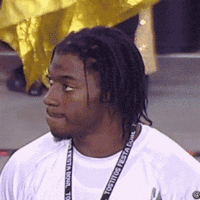 ---