Melissa Joan Hart Reveals What She Thinks About Netflix's Upcoming Reboot Of 'Sabrina the Teenage Witch'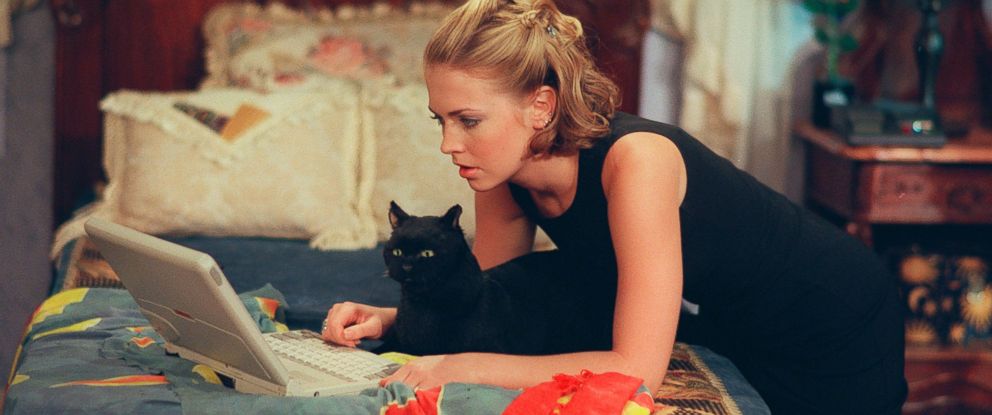 Have you heard the news? Another reboot is coming. Netflix announced recently that they were developing a Sabrina the Teenage Witch reboot. This reboot will be completely different than the Sabrina we all grew to love in the '90s. It will not feature Melissa Joan Hart. Instead, Kiernan Shipka (Mad Men, Feud) will be playing the teenage witch.
This reboot/spinoff will be based around Archie Comics' The Chilling Adventures of Sabrina, and it'll reportedly be darker than the original.
So how does Hart feel about this? And does she have any involvement in this reboot? Well, she talked to E! News recently and revealed she has no connections to this new show…
"[I'm not] involved in the new Sabrina. It's an Archie comic so the rights reverted from my company, Heartbreak Films, back to them. It's a totally different show. I think what they're doing is smart, doing the darker version. I think it's going to be more like Buffy the Vampire Slayer than the Sabrina that most people know."
She's right. It's a smart move. Dark is in right now, so I think people are going to fall in love with this reboot. I trust Netflix to knock it out of the park.
By the way, Hart isn't just being polite here. I truly don't think she cares about not having any involvement. She admitted to E! News that she finds it extremely difficult to watch her old self in the reruns of Sabrina. I have to imagine she's over it all.
"It's like my childhood. All these things come up. It's almost like I should go to therapy before I watch these episodes or something." 
---