Tyrese Abruptly Shoves Female Fan Who Jumps On Stage. He looks Scared and then Appears to be Immediately Remorseful. It Looks Harsh, But You Can't Blame Him…Can You? (VIDEO)
Tyrese is on a mini tour with just 8 shows.  His most recent leg found him doing a Pre-Valentine's Day show in the  D (Detroit).  When the show was over, Tyrese was wiping himself off with a towel and saying goodnight to his fans.  The energy of the night was slowly dying down, when a fan jumps on stage and bum-rushes him.  Tyrese hit her with the double Heisman!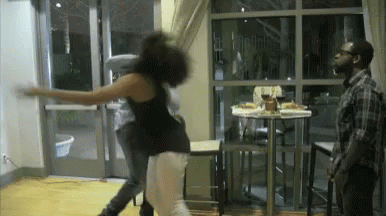 At first it looks a little harsh.  Tyrese is a big dude, and this woman appears to be 5'4" at best.  Why did he have to go so hard? That was my immediate reaction.
But then putting it in perspective, looking at all the crazy thigs that happen on a day to day basis in this crazy world, she's lucky that she didn't get swung on.  Tyrese looked immediately apologetic and tried to reassure the audience that he didn't mean any harm, he was just scared.
I'm sure when he was backstage, he ripped his security apart because not only should that have been prevented, you have to expect that things like that are going to happen.  They did neither.
Watch the Video.
I'm not sure if he will respond on Social regarding the incident, but on Instagram it looks like the old Tyrese is back.  As entertaining as Cry-rese was, this is the Tyrese we all know and love.
WATCH NOW: The Old Tyrese is Back
---