DRAMA ALERT: Did Taylor Swift Make Camila Cabello Quit Fifth Harmony? We Got The Answers!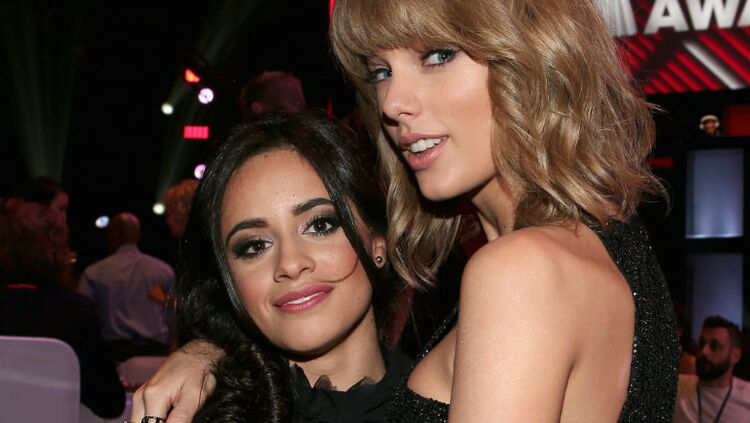 You might be thinking, "Damn. What you guys doing? This Fifth Harmony sh*t is old news!" And you're right! Camila Cabello left Fifth Harmony back in December of 2016, so it's not exactly breaking news anymore.
But here recently, there have been rumors floating around claiming Taylor Swift is the one who convinced Cabello to leave the group. They are good friends, and it would make sense for Swift to put that little birdie in Cabello's ear, because solo artist life has worked out extremely well for Swift.
Yesterday (March 15) Cabello went on "The Dan Wootton Interview" podcast and addressed the rumors. She claims no one could ever persuade her to do something…
"If I don't want to do something the whole world could be telling me and I won't do it. And if I do, then the whole world could be telling me to not do it and I'll do it. I've always been that way. It annoyed me that people said that she was encouraging me because I know she probably got a lot of flack for that or a lot of negative criticism for that and that annoys me because I'm really protective over my friends. It's so funny because when Taylor and I talk, and whenever we hang out, we talk about love and boys and we strategize over it."
She goes on to say the reason she's so protective of her friendships with people like Swift and Shawn Mendes is because it's not based on their professional experience. They have a real friendship. One that would exist and even thrive outside of the entertainment world.
By the way, Cabello also claims she had no plans of going solo when she released 'I Know What You Did Last Summer' with Mendes…
"It was really just a one-off song that I wanted to do. At that time, I swear I did not have plans when I released that song to go solo the next year. For me, it was just a one-off song that we wrote together and I didn't want to give to anybody else and that his label wanted him to use as a single. I didn't really think about going solo, I can't remember when, but it was after."
After, huh? Maybe like a month after when the song became a top 20 single on the Billboard Hot 100? That probably sparked the interest.
---