Cardi B Is Officially A Mother, Gives Birth To Baby Girl Kulture Kiari Cephus
We have some happy news to report today! Cardi B gave birth to her first baby girl on Tuesday night inside a hospital in Atlanta. And yes, her husband Offset was right by her side during the entire event.
The 25-year-old star shared the exciting news on her Instagram by posting the photo you see above with the simple caption, "Kulture Kiari Cephus 07/10/18″
Kulture Kiari Cephus is her daughter's name, by the way. It's not a yogurt ingredient like I first thought. I thought she was making a post about healthy bacteria for your gut.
Anyway, this is Cardi's first child and Offset's fourth child, so it was probably no big deal to him. Just another day at the office. The two stars got secretly married last September. They plan to throw a wedding party later this year.
Some of you out there might be wondering why Cardi chose to have this baby. After all, her career just blew up. She's right in the middle of extreme popularity…a baby could slow her down right when she needs to speed up.
But during an interview with Power 105.1's The Breakfast Club, she talked about how she was a "schmillionaire" and that she is/was prepared for this…
"You know what—I'm a grown woman. I'm 25 years old. I'm a schmillionaire and I'm prepared for this. It just really bothers me and it disgusts me because I see a lot of women online [commenting], 'I feel sorry for you. Your career is over.' Why can't I have both? Why do I gotta choose a career or a baby? Why can't I have both. I want both."
Well, she has both now, so let's see what happens. We're rooting for her. We know she'll make a great mother.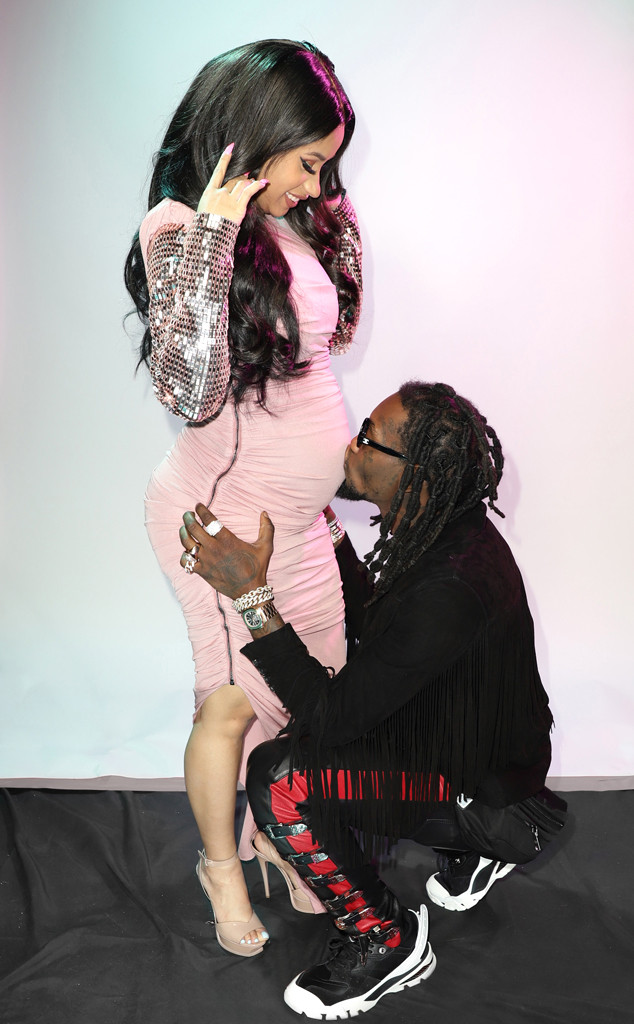 ---