Andy Cohen Just Got Served On His Own Show By Debra Winger, Watch The Awkward Video Inside!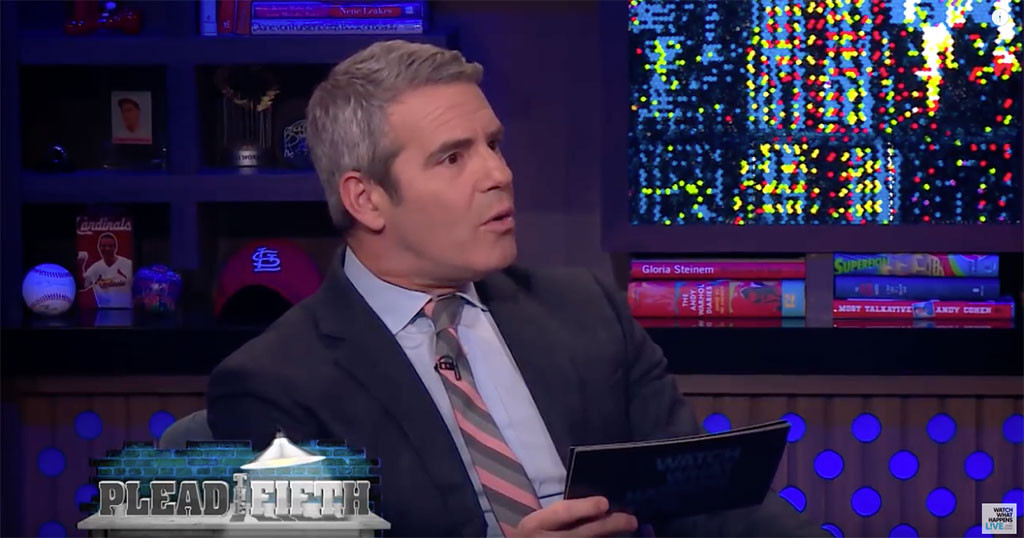 We knew one day someone would call Andy Cohen out on his invasive questions, we just didn't think it'd be 63-year-old actress Debra Winger. She has starred in several films and TV shows throughout the years, and on Tuesday she stopped by the set of Watch What Happens Live!
During the show, she participated in a game of "Plead the Fifth," and it didn't exactly go as planned.
Andy asked her, "Back in the '80s, there were so many rumors about your relationship with Shirley MacLaine on Terms of Endearment. You wrote about this in your book,"
Winger interrupted his question to correct him on some history, "No! I didn't write about her. She wrote about me. Let's try to get something straight…I mean, c'mon. It's rough—it's hard out here for a chimp."
And from there, things got even more awkward. She was basically giving Cohen sh*t the entire time for asking dumb questions. It's uncomfortable, but also pretty hilarious. Check it out below…
After the show, Cohen said he "needed a drink," and we certainly can't blame him. That was rough, but he will recover.
---