Herman "Big Daddy" Cain is Accused by Ginger White of Having a 13 Year Affair!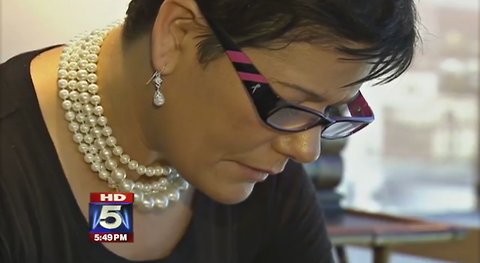 Cain is just turning out to be a pimp, plain and simple.  Stick a fork in his a**, he's done.  Toast!
Ginger White has come forward stating that she had a 13 year affair with Mr. "999".  Maybe he should be called, Mr. "69".
She was super candid about the whole thing as if she was his dry cleaner, or his admin or something.  As she explains the adulterous affair,
"It was pretty simple.  It wasn't complicated.  I was aware that he was married.  And I was also aware I was involved in a very inappropriate situation, relationship."
She says she has proof: 61 phone calls and text messages to or from a number that she says is Herman's.  She provided details like the fact that they used to stay together in the Ritz Carleton.
I mean, Herman is a Dog, but what does that make Ginger White?  Not just that she had the affair, but that she would just rat out Herman like that?
HERMAN TRIES TO MAKE MOVES AHEAD OF THE STORY…..
Senior I-Team reporter Dale Russell notified the politician's lawyer Lin Wood earlier today that the story would be breaking during the evening news cycle.  Cain promptly alerted his wife, Gloria Cain, and then contacted CNN to try to get ahead of the breaking news.
Cain got a hold of CNN's Wolf Blitzer and said that it was all lies and he was going to remain in the race as long as he had his wife's support,
 "Not as long as my wife is behind me and as long as my wife believes I should stay in the race, I'm staying in this race."
Then Cain's lawyer tried to make it all better by issuing a statement, which I think made it worse!
"This appears to be an accusation of private, alleged consensual conduct between adults–a subject matter which is not a proper subject of inquiry by the media or the public.  No individual should be questioned about his or her private sexual life."
"Mr Cain has alerted his wife to this new accusation and discussed it with her.  He has no obligation to discuss these types of accusations publicly with the media and he will not do so even if his principled position is viewed unfavorable by members of the media."
Really?  What say you to the whole Clinton / Monica Lewinsky relationship?  Is adultery OK?
Here is the video from Ginger White Below.  I can just see Obama and Michelle fist bumping while they watch the clip.
Georgia Woman Claims 13-Year Affair with Herman Cain: MyFoxATLANTA.com

-COSMO

[sam id="11″ codes="true"] [sam id="12″ codes="true"]
---