Amber Rose Posts Adorable Pictures Of Her Son On Instagram
It's the middle of the work week and everyone is feeling a little down, right? Well, we have some incredible cuteness to share with you all. Hopefully it will help get you through the rest of this awful work week.
Amber Rose (ex-girlfriend of Kanye West) gave birth to her son she had with her husband Wiz Khalifa just 7 months ago, and she's already trying to teach him how to swim.
The glowing mom posted the two pictures you see down below to her Instagram account a couple of days ago with a caption that read, "My boy wants to learn how to swim at 7 months old…So I'm gonna teach him."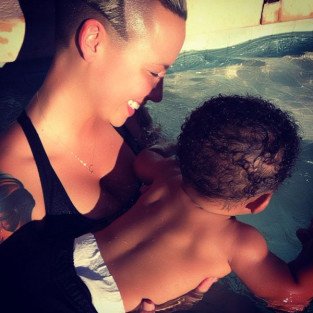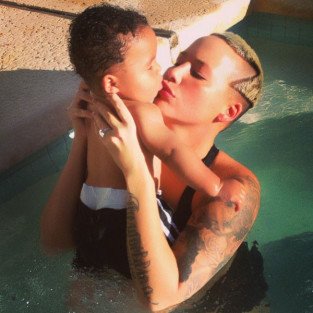 How freaking adorable. I feel like I need to punch a wall to make myself feel like a man again. Wiz and Amber certainly made an adorable kid. They also gave him a normal name, "Sebastian" which is a lot better than North West.

Also, look at how badass her hair looks. I'm pretty sure that she could easily kick my ass if she wanted to do.

[more…]
---