Hilary Duff's Dog Frenchie Has Passed Away, Read Her Emotional Message Inside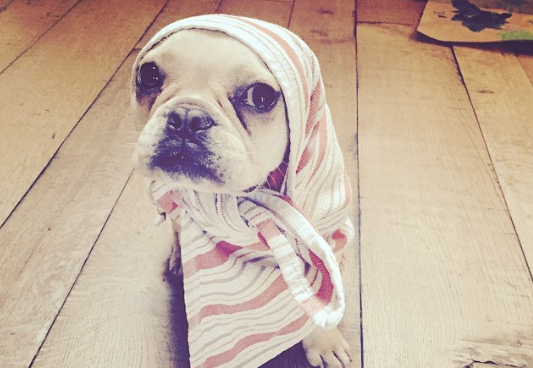 It's a terribly sad day for Hilary Duff. She lost one of her best friends this week; her beloved dog Frenchie Beau. The bulldog passed away unexpectedly earlier this week, and Duff is trying her best to deal with the emotional loss.
The singer/actress had to cancel an event in New York City because of the sudden death. She wrote a heartbreaking message on Instagram about Frenchie. And we're just going to warn you right now, if you're one of those people who treat dogs like family, this post is probably going to make you cry.
It's really true that we never know what the day will bring us. I am shattered in a million pieces today because my baby Frenchie Beau has gone to doggy heaven this afternoon. I'm sure I will post way too many pictures of him this week but as of now I can't even bear to look at a photo of his little face that melted me every time.
Duff adds she can't "fathom" never holding him again and seeing his big eyes look up at her. She put a nice finishing touch on the post by giving her followers a little advice, "Remember every day to be grateful for what we have that makes our hearts happy and full."
It's never easy losing a pet, but it's especially hard when you're not expecting it. Duff had just welcomed Frenchie to her family back in November of 2014.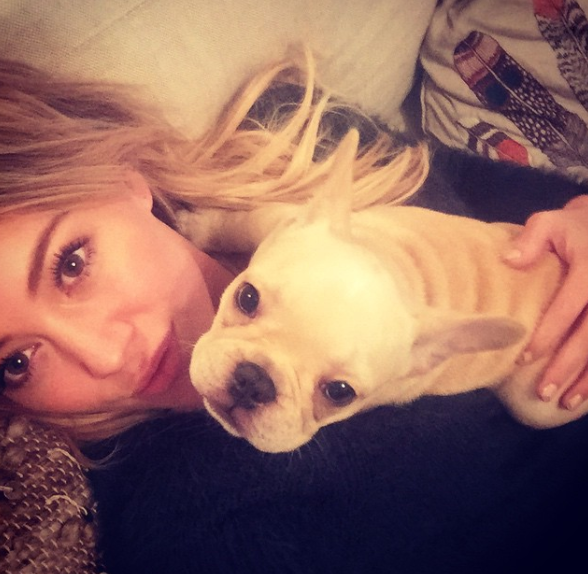 To end things on a slightly humorous note, check out this comment by one of Duff's followers who seemed to be very confused…

---