The Internet Is Freaking Out Over Taylor Swift's Steamy New Music Video With Zayn Malik! We Got The Video And The Best Reactions!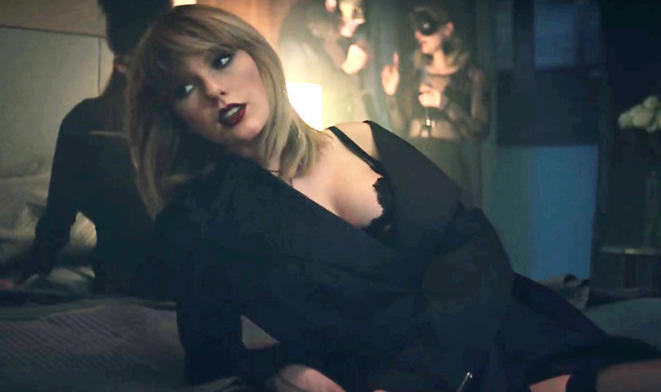 Fans of Taylor Swift and Zayn Malik have been waiting for this day for a long time. The two stars finally released the music video for their Fifty Shades Darker track, I Don't Wanna Live Forever. The video dropped at midnight on Friday, and it's already got close to 3 million views.
The video, which is surprisingly dark and emotional, features Zayn trashing a hotel room and Swift dancing on a bed in some lingerie. And we've all seen how terrible Swift's dance moves are standing up, so just imagine her trying to get freaky with a mattress.
At the end of the video, Swift and Malik reunite with each other under a strobe light. It's all very intense, and Swift tries her best to make her character believable, but I can never take her acting seriously. The "I'm extremely serious right now, please believe me" face is too much for me.
Check it out below…
What did you think? Do you approve? It's clear the Twitter users below do. Zayn and Swift have some crazy passionate fans who will support them 'til the end. You have to respect that.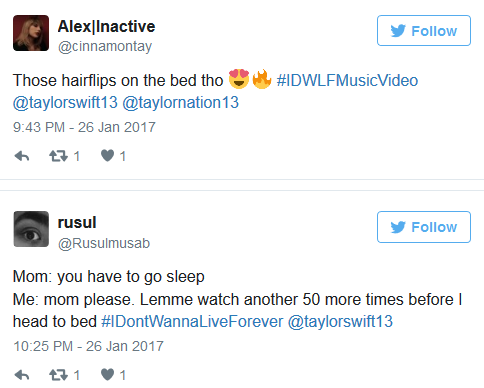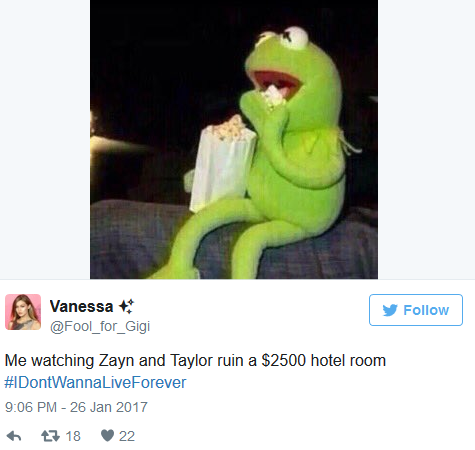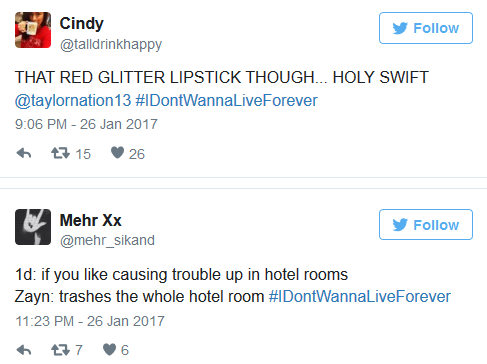 ---