Trey Songz Puts DJ Envy in his Place, Talks How HE Put Nicki Minaj On and "Mentions" August Alsina. August claps back! (Snippets and Full Interview)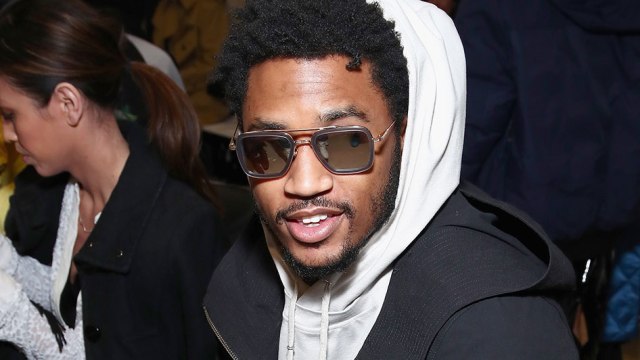 It appears that Trey is just as proud of his "bad boy" image as he is of his playboy persona.  This whole bad boy thing was late for a lot of people but when Trey wrecked the stage in Detroit, people began to take him seriously.   In case you missed it, he basically flipped out when it was his time to get off the stage.
Which, from this interview, this appears to be the real Trey.  At one point in the interview, Charlamagne even asks Trey if he is rebelling against his own image. Trey clears that up:
No, I don' think I'm rebelling against that.  I'm a person, so an image could never fully embody who I am.  When people put me in a box, I have to bust that muthaf_cka open.
The whole "bad boy" thing becomes important in this interview because Trey is blunt, to the point and extremely believable.  If we interpret that as being a bad-ass, that's says more about us then him.  He says that he doesn't want to fight anyone and he has nothing to prove.
There are there are 4 distinct things that came out of this interview.
TREY'S RELATIONSHIP WITH DRAKE RUNS DEEP
HE REALLY DOESN'T CARE WHAT NICKI MINAJ THINKS
TREY HAS VERY LITTLE PATIENCE FOR DJ ENVY
At one point in the interview, Trey had, had enough of DJ Envy.  Here is a 20 second clip of Trey putting Envy in his place.  Oops!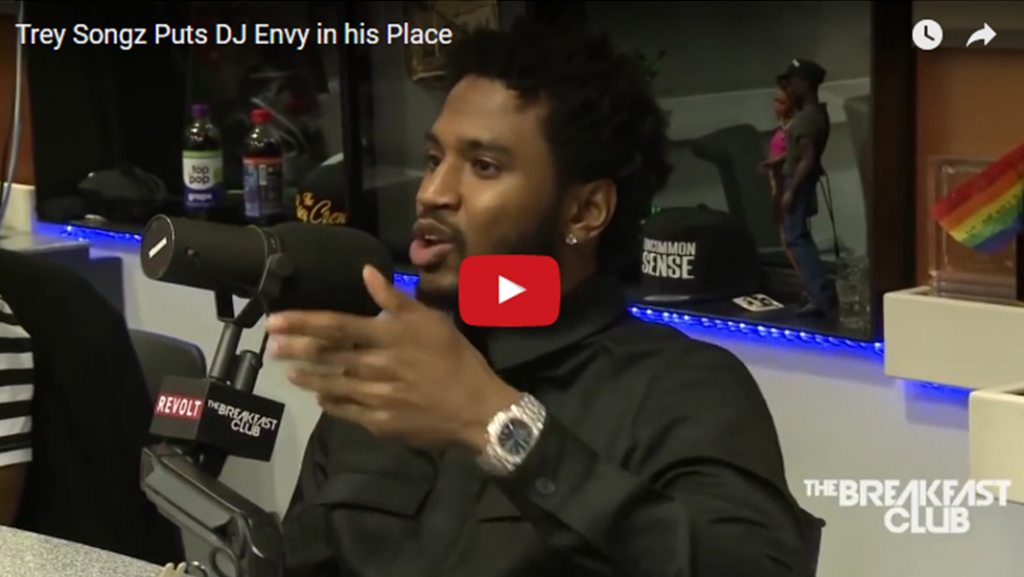 1
---