Michael Blackson Gets Caught Cheating on GF, Georgia Reign and Has the Most Hilarious Responses. We also Discover the Funniest Hashtag on Instagram! (FUNNY AF DETAILS)
Michael Blackson is just a funny dude.  In fact , he is downright  hilarious!  Honestly, this was so funny, I thought it was a hoax, until I saw the apology, and even after that, I'm still not sure.
DID YOU KNOW HE HAD A SHOW ON OXYGEN WITH HIS GIRLFRIEND
Some of you might not know this, but Michael and his girlfriend Georgia reign have a show on Oxygen called "Living with funny".  They are a legit couple and when you look at the two, of them together, you can't help but wonder, how in the world did this mutha-sucka land a woman like that.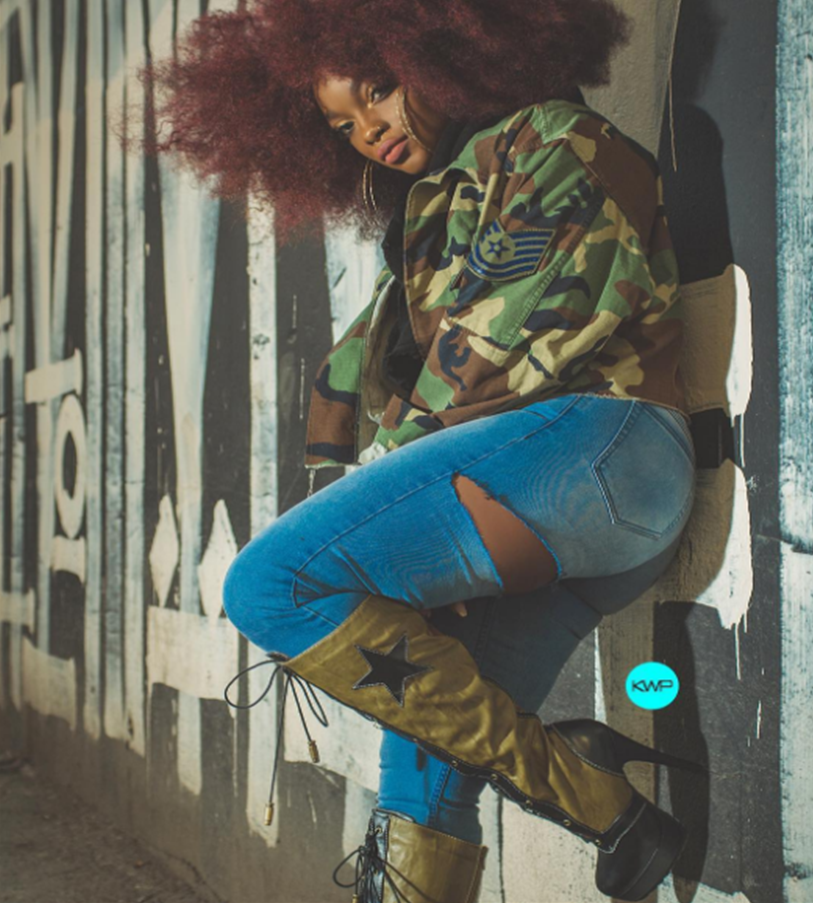 Well I have the answer.  It comes down 3 things:
He's got a net worth of 2 Million dollars,
He's funny AF and we know that funny guys get the girls.
Acording to The Shade Room, he has a large package.
If you have these 3 things, you can look like Donald Trump and get Melania.  Or in his case, not be funny at all, have a small hands but a billion dollars.  That would work too.
BACK TO THE CHEATING…..AND A NEW ACRONYM "SMBAH"
Earlier this week The Shade Room dropped a bomb when Michael Blackson's mistress sent in a video of them two sleeping together.
Here is a snippet of the headline and Michael Blackson's hilarious reply: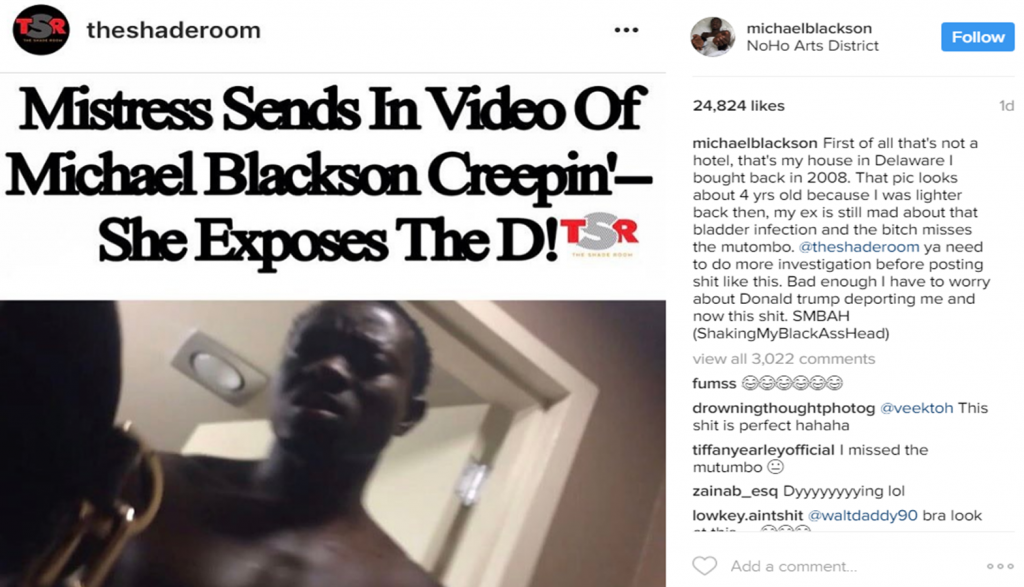 First of all that's not a hotel, that's my house in Delaware I bought back in 2008. That pic looks about 4 yrs old because I was lighter back then, my ex is still mad about that bladder infection and the bitch misses the mutombo. @theshaderoom ya need to do more investigation before posting shit like this. Bad enough I have to worry about Donald trump deporting me and now this shit. SMBAH (ShakingMyBlackAssHead)
That's 5 jokes!
Then he apparently watches the video again and realizes it's not his house and in fact, it is a hotel.  This time he takes to twitter!
GEORGIA REIGN LEAVES!
Blackson takes the tweet and posts it on Instagram with the following caption:
My beautiful queen just left and now I'm back to being a regular ugly z list celebrity that's back to choking his chicken. @theshaderoom I'll see ya in court modafuckas.
Apparently Michael asks the Shade Room to remove the video …………..
1
---