It's Here! Harry Styles Reveals Album Release Date, Track List, And Album Artwork! We Got It All Inside
One week ago, Harry Styles gave the people what they wanted. He released the first single (Sign of the Times) from his self-titled, solo debut album. If you still haven't heard the song, press that play button in the video above and check it out.
And while fans were happy with the new song, they still wanted more. They wanted to know more information about this upcoming album.
Thankfully, they didn't have to wait long. On Thursday, the former lead singer of One Direction jumped on his social media accounts to announce the release date, track list and the artwork for the album. The record will be released May 12, 2017, and it will feature 10 songs.
Sign of the Times
Meet Me in the Hallway
Carolina
Two Ghosts
Sweet Creature
Only Angel
Kiwi
Ever Since New York
Woman
From the Dining Table
What happened in New York? That's the big question. And who was he meeting in the hallway? I guess we'll have to wait another month to find out.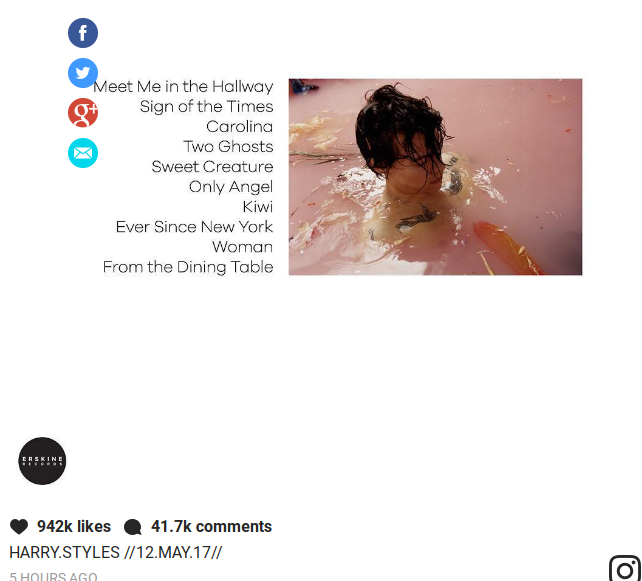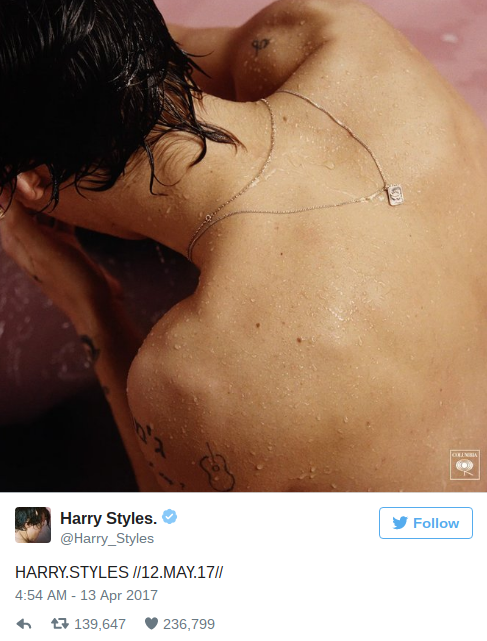 If you need more Harry in your life, be sure to watch Saturday Night Live this weekend. The 23-year-old singer will be on the show to perform his new music for the first time on live TV.
While speaking with SiriusXM's The Morning Mash Up last week, Harry revealed he is super excited to go back on SNL…
"I think it will be fun. I love that show. I was on it a couple of times with the band, and the crew and the cast and everyone is always amazing, so I'm looking forward to getting back on it for sure."
---