Did Drake Throw Shade At Jennifer Lopez? Stays At The Same Resort She Did And Posts An Interesting Photo On Instagram!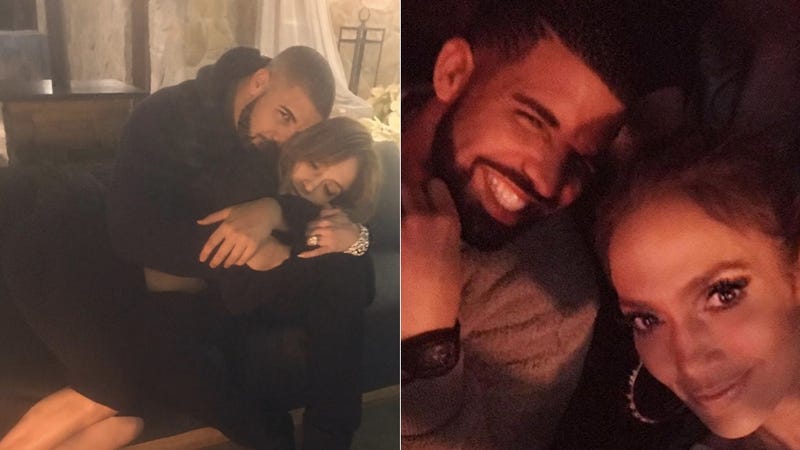 The romance Drake and Jennifer Lopez had at one point almost feels like a dream. We're still not 100% sure if there was actually something between them, or if they were pretending to have a fling to promote their music together.
With that in mind, we should tell you that J.Lo recently went on vacation with her new boyfriend Alex Rodriguez. They dropped a cool $100,000 to stay at the luxurious Casa de Campo resort.
And just a few days after they left the resort, Drake decided to take a nice, relaxing vacation at the same resort. He posted the shirtless photo you see below with the simple caption, "Peace Seeking,"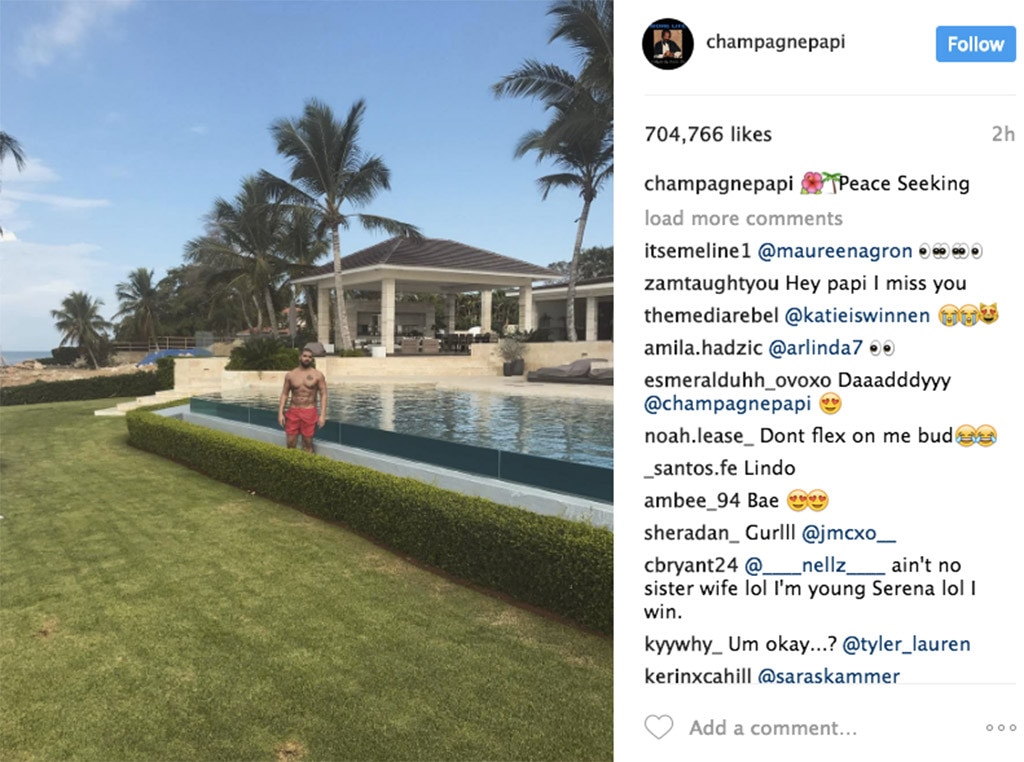 Why is he standing so far away from the camera? What an odd photo. Throw in a few people standing around him and it'd be like a hip-hop version of 'Where's Waldo?'
Anyway, that's not the photo we should be focusing on. The potential shade happened in the photo you see below, which features NBA player Draymond Green.
Drake captioned this goofy photo, "When she asks how much fun you're having without her…"

Some people believe this is shade directed toward Lopez, but we're not sold on that idea. For one, their relationship never seemed serious, so we doubt Drake cares enough to throw some shade on Instagram.
If we had to guess, this is either directed at Rihanna, or it's just a goofy a** meme that Drake wanted to hop on.
People just trying to find ways to start drama. DRAKE IS OUT THERE CHILLIN'…PEACE SEEKING! LET THE MAN BE PEACEFUL!
---