Katy Perry Responds To Her Never-Ending Beef With Taylor Swift: Will Her New Album Feature A Response To Swift's 'Bad Blood' Song? We Try To Find The Answer Inside!
The beef between Taylor Swift and Katy Perry may not ever die, mainly because the media refuses to let it go. Katy Perry hasn't released an album in four years, and Swift's "Bad Blood" song was released back in 2014.
You'd think the media would move on, but no…they never forget. Perry is getting ready to release her new album. She told reporters that she wrote nearly 40 songs for the album and was forced to cut it to 15 songs.
And with 15 songs on the album, one reporter wanted to know if one of the songs was a direct response to T-Swift's Bad Blood track.
Perry responded with a pretty confusing statement:
"Well that's not my question to answer — if it's about me. I think [my new album is] a very empowered record. There is no one thing that's calling out any one person.
One thing to note is: You can't mistake kindness for weakness and don't come for me. Anyone. Anyone. Anyone. Anyone. And that's not to any one person and don't quote me that it is, because it's not. It's not about that. Honestly, when women come together and they decide to unite, this world is going to be a better place. Period end of story. But, let me say this: Everything has a reaction or a consequence so don't forget about that, okay, honey. We got to keep it real, honey."
It kinda sounds like some shots were fired, but we're not 100% sure on that. She didn't really answer the question, which makes us believe there is a "diss" track on this album.
After all, she did say, "everything has a reaction or a consequence so don't forget about that, okay, honey."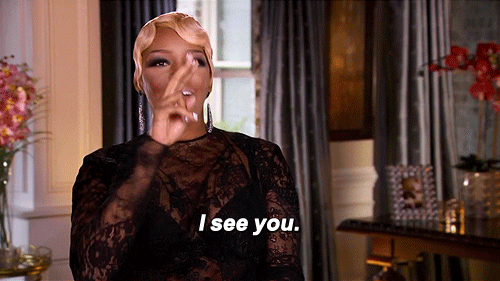 ---