A Few 'Teen Mom' Stars Got A Warning Letter From The FTC For Not Being Completely Honest With Their Sponsored Instagram Posts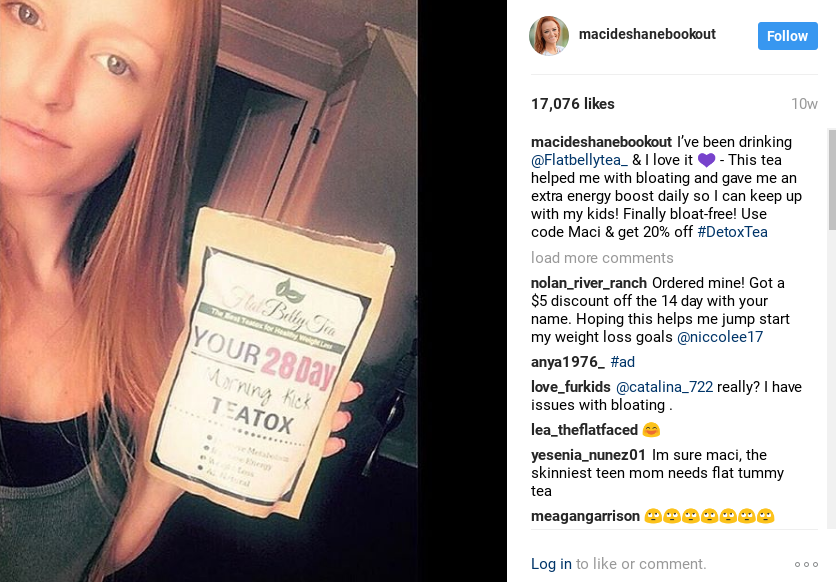 If you follow any young reality stars on Instagram, then you have probably seen dozens of sponsored posts. You got waist-trainers, Flat Tummy Teas, push-up bras, and the list goes on and on.
The cast of Teen Mom and Teen Mom 2 are the worst offenders. They have gained quite the following on their Instagram accounts, and they are making sure they make the most out of it. We don't know exactly how much they earn per sponsored post, but we can make an educated guess.
Based on a report from last year, a reality star who has around 20,000 followers on Instagram, could make as much as $700 per sponsored post, depending on how engaged their audience is.
If you go up to 500,000 followers on Instagram, you're looking at close to $4,000 per sponsored post. And then you have the top Instagram celebs, like Kendall Jenner, Kylie Jenner and Gigi Hadid. They could bring in between $150,000 and $300,000 for a single ad.
So yeah, it's a rare time for reality stars right now. 10 years ago, they'd be forced to take a part-time job at Radio Shack to help pay their bills after their 15 minutes of fame blew away in the wind.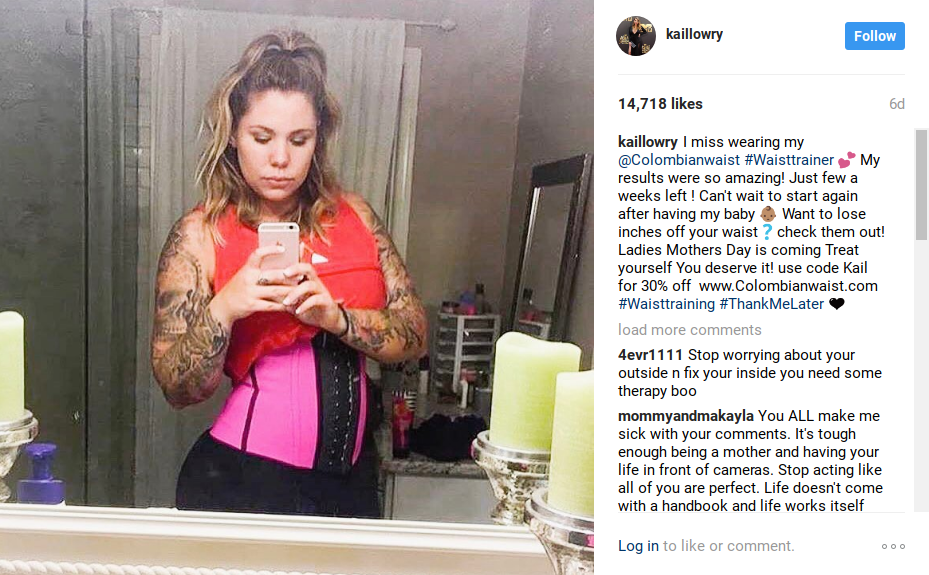 But now? If they maintain a healthy following on Instagram, they don't have to get a job outside the house. If we look at Teen Mom OG stars, Maci Bookout and Farrah Abraham, we see they both have a large following on social media.
Maci has 3.7 million followers on Instagram, and Farrah has just under 1 million, which means they COULD be making around $5,000 per sponsored post. Let's say they post four sponsored posts a month, that's $20,000 a month for basically doing nothing.
It's a big business, and now it has the attention of the Federal Trade Commission. According to a report from WWD, three Teen Mom stars (and forty other celebs) are in trouble with the FTC for not clearly "identifying their relationships with brands."
You see, these stars are trying to be clever with their sponsored posts, wording them to make them seem like a normal post to their followers.
That's not cool with the FTC, which is why they sent out this mass warning letter. The letter states that all sponsored posts must include language that "stands out," and the captions must make it clear that it's an ad for a product.
They also don't like long captions, where the followers must click a "read more" link to find out more information.
We're told Maci, Farrah and Teen Mom 2's Chelsea Houska are the only Teen Moms who received this letter.
---