NO APOLOGIES! Mo'Nique & Her Husband Reveal How Oprah Betrayed Her 7 Years Ago; Gave Her A Crappy Apology And Wendy Williams Surprising Advice That Might Just Start A New Beef. (VIDEOS)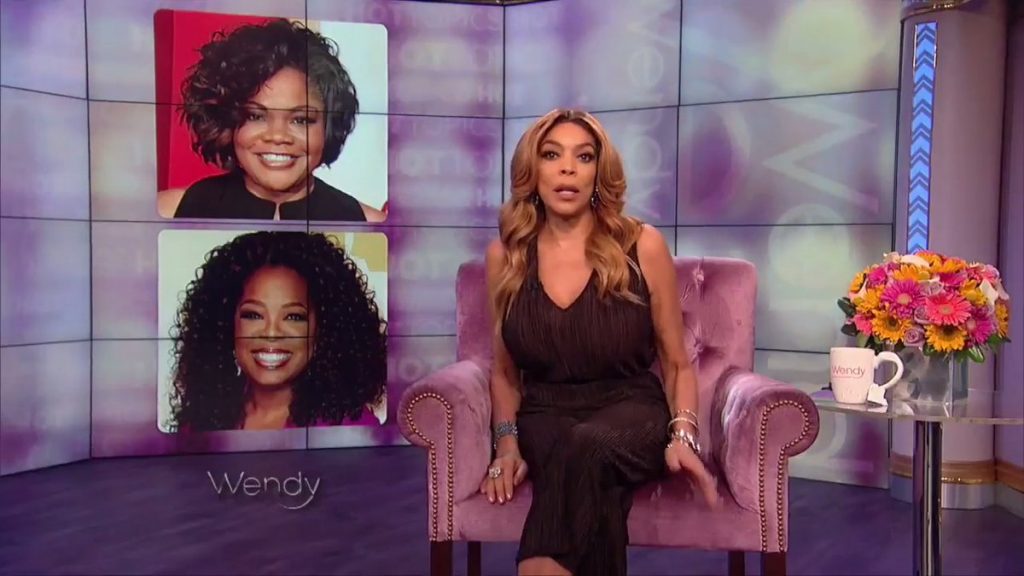 This story is a lot better and lot deeper than I thought.  Mo'Nique's beef with Oprah is way more intense than just not getting a movie role, or a script, or refusing to promote the movie "Precious".  This literally goes into Oprah being a key part of breaking up Mo'Nique's family!
By now you've heard the rant where Mo'Nique basically tells an audience that Tyler Perry, Lee Daniels and Oprah Winfrey can suck her "D".  In case you missed it, here it is.
Mo'Nique didn't expect that the performance from that night would be taped and was surprised that it got out.  (You should always assume, everything is being taped all the time).  After the video went viral, fans began to suggest that she apologize, but Mo'Nique refused and she explained exactly why.
WHY MO'NIQUE REFUSES TO APOLOGIZE TO OPRAH
In a nutshell, while Mo'Nique was blowing up over her role in Precious, Mo'Nique's brother sees the opportunity and calls up Oprah and asks if he could come on her show and apologize to Mo'Nique for molesting her.  Yep…."Molesting" his sister.
Oprah then calls Mo'Nique to ask for her permission and the two have a sista-2-sista conversation about Gerald Imes (Mo'Niques brother) coming on the show and they shared certain struggles that they were both going through.  At the end, Mo'Nique approved, but said that she wouldn't be on the show herself because she wanted no parts of it.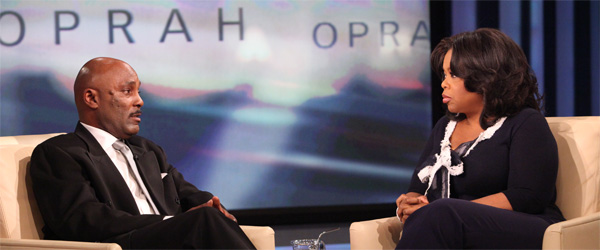 When the show finally aired in 2010, not only was Gerald on the show, but also Mo'Niques mother, her other brother and her father who was clearly drunk during the taping.  Never once did Oprah tell Mo'Nique that her mother would be on the show.
After the show aired, Oprah called up Mo'Nique and Mo'Nique was star struck, then they had a 2nd conversation where Oprah said that she didn't know that Mo'Nique's parents were going to be there.  Both Mo'Nique who had her own show and Wendy Williams both agree that in all the episodes and years they have been doing their talk shows a surprise guest has never happened and the fact that Oprah said she didn't know was basically bull crap!
Mo'Nique finally confronts Oprah at Alfre Woodard's House and gets a half-ass, condescending apology that Mo'Nique refused to accept.
Before I send you onto the full Mo'Nique video, Wendy does a great job of summarizing and providing her perspective all in about 3 minutes.  Then the full Mo'Nique video is posted afterward.
The other telling part of the Mo'Nique video is her husband…he goes in on Lee Daniels.  He revealed that there is a hidden video that was never aired where Lee says that Mo'Nique is the black Oprah Winfrey, and says that Tyler Perry said he can't stand Lee Daniels!  He spills all the tea!
WARNING: At first the back and forth between her and her husband is a little annoying but after the first 3 minutes, it settles in and becomes almost, sort of cute….if it is genuine.
Watch the full Periscope video:
---