Extreme Weight Loss: Sarah Hyland Fights Back After Fans Accuse Her Of Promoting Anorexia
Fans, gossip bloggers, media personalities, we're all guilty of focusing too much on weight. If a celebrity gains 10 pounds, we notice and comment on it. If a celebrity loses 10 pounds, we notice and comment on it. Some of the comments are nasty, some are supportive, but the point is that it's always turned into a huge deal.
'Modern Family' star Sarah Hyland has been losing a lot of weight recently. It's hard not to notice. Fans have been commenting on the weight loss for months, and here recently some people have been calling her out. They claim she's promoting anorexia to her young fans.
But the 26-year-old actress wants everyone to know that's not the case. She's not actively trying to lose weight. In a lengthy post on her social media accounts, Hyland explained that it's been an extremely difficult year for her.
"I will say that this year has brought a lot of changes and with that, physical changes. I have been told that I can't work out. Which, for me, is very upsetting. Strength is everything. Being strong has gotten me where I am. Both mentally and physically. I am not a fan of 'being skinny.' Which many of you have told me that I am too much of … you're right. No one's head should be bigger than their body but considering that I've basically been put on bed rest for the past few months, I've lost a lot of muscle mass. My circumstances have put me in a place where I'm not in control of what my body looks like."
Back in 2012, the actress underwent a kidney transplant. She has had a lifelong battle with kidney dysplasia, so she's never been in the best of health.
But she wants her fans to know that she will get better, and once she gets the approval from her doctor, she will be back in the gym to gain those muscles back…
"So I'm here to say that no one should aim to be the weight that I am right now. … It's never fun to look in the mirror and see your hard work at the gym fade away or have your legs be the size of one's arms. But I know that when I get clearance I will be able to get back to the STRONG, lean, and fabulous self I know I can be."
Damn. She shut them haters down.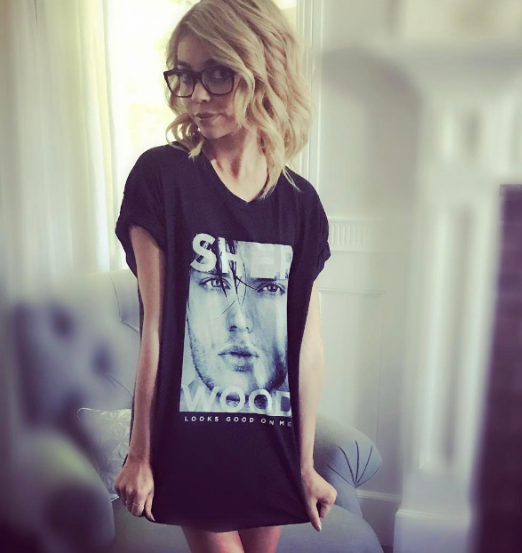 ---