Well, That Was Fast! Bella Thorne Is Already Over Her Fling With Scott Disick, Find Out What She Told A Fan On Twitter!
When you're a dude in your mid-thirties, and you're still trying to hook up with 19-year-old girls, you run the risk of having them lose interest in your old a** very fast.
And it looks like that just happened to Scott Disick. As we reported on Wednesday, he hooked up with 19-year-old Bella Thorne last week, and then invited her out to the Cannes Film Festival this week. They were seen kissing each other, touching each other, cuddling by the pool, etc.
But now it looks like all that is over. A fan sent out a tweet to Bella that read, "Waiting for @bellathorne to tweet that she's not talking to Scott and that she's actually with someone else"
Bella replied to the tweet by saying, "Hahahah I'm not talking to scott or anyone else. #dontf**kwithit." She also claimed that "nothing" happened between them, and sent out this tweet about how the fancy life ain't for her…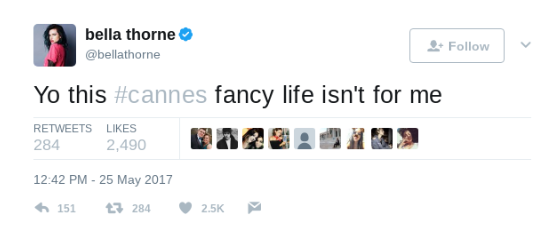 She also sent out a photo on Snapchat of her on a plane, with the caption, "Bye Cannes you were boring," so it's clear she went there in hopes of living some wild fantasy with Scott, but he obviously didn't live up to her expectations.
But don't feel bad for Scott. He's already moving on. Yesterday he was seen walking outside his villa in Cannes with 26-year-old Chloe Bartoli. This is the same woman he was flirting with just days before Kourtney Kardashian broke up with him in 2015.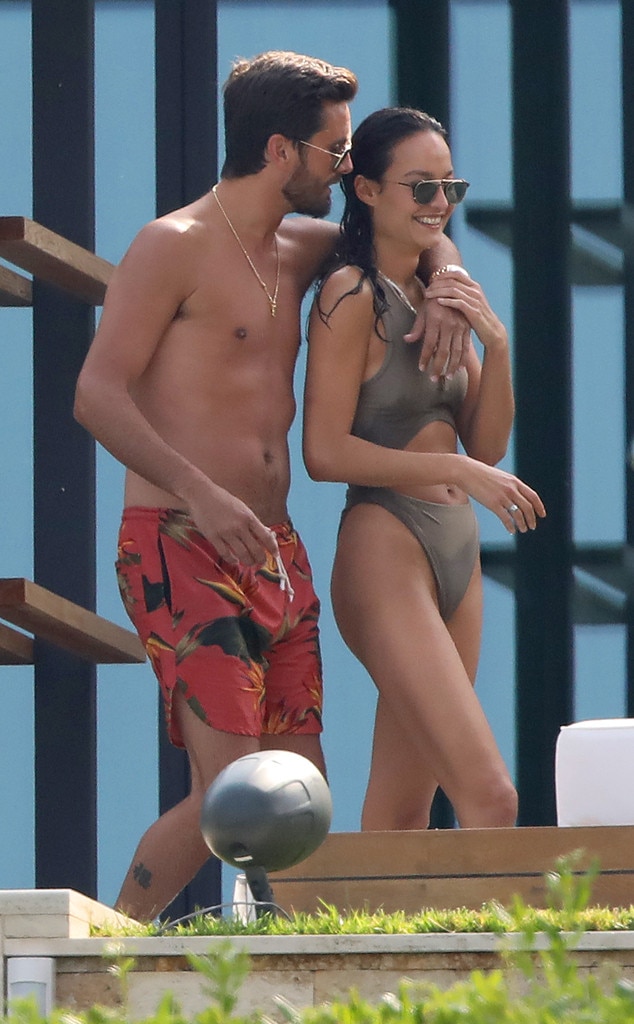 Looks like Scott is afraid to make any real connections.
---