HILARIOUS!! Shaq's Son Shareef O'Neal Apologizes for His Dad's Feet, Roasts Him and Gets Caught, "Did They Just Put My Tweet on TNT?" Also Drops New Basketball Mixtape Video! (#SHAQSFOOT TWEETS & VIDEO)
Shaq's personality has always been even bigger than he is.  In his heyday, they used to have all these ways of comparing the size of Shaq's feet to different relate-able objects.  Then they would have a sneaker on display or a graphic where you can overlay your foot into Shaq's foot. The size of Shaq's feet has always been a spectacle itself.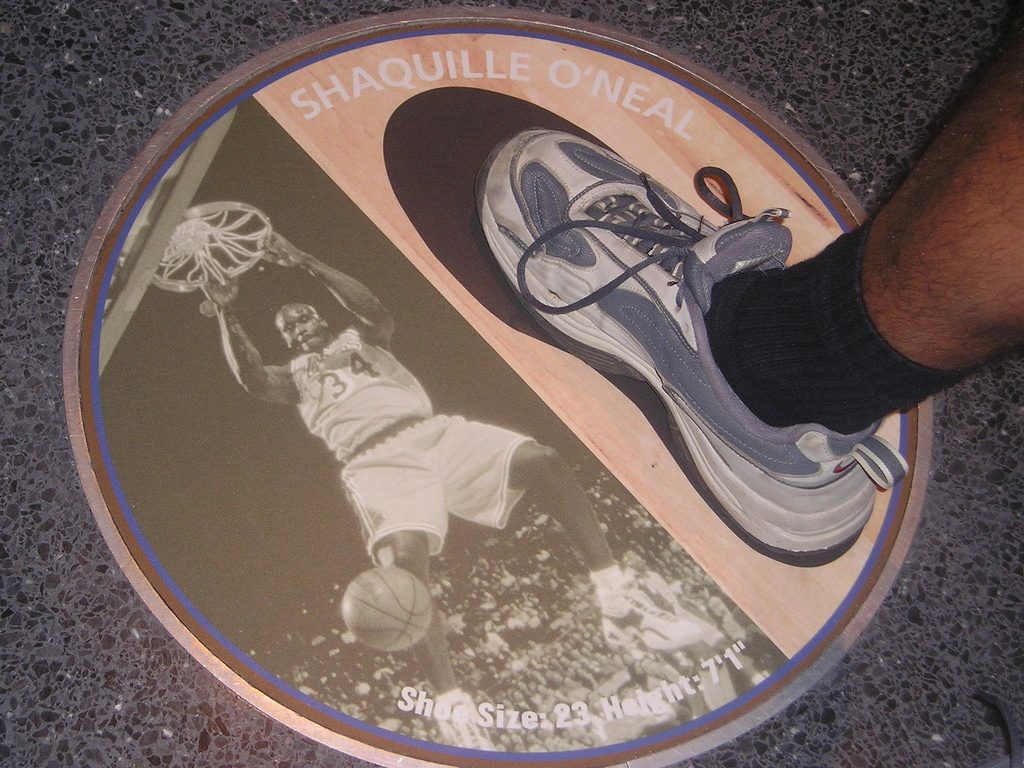 Until now we have always looked at and thought of Shaq's feet inside a pair of sneakers; never thinking of what the actual foot looked like its self.  Nor did we really care.  That all changed during the halftime show of the Cleveland Boston game Thursday night.
During the normal witty banter between Kenny, Ernie and Charles….for some reason, Shaq pulled out his feet and they immediately start trending.  And for good reason.  Not only did they trend, they even got their own twitter account
When Ernie Johnson saw he feet, his hilarious reaction was,
What is that thing where your big toe should be?.  It looks like a baked potato and four toes!
Here is a clip from the telecast!
That was all it took to get #shaqsfoot trending on twitter; and with that came some hilarious tweets: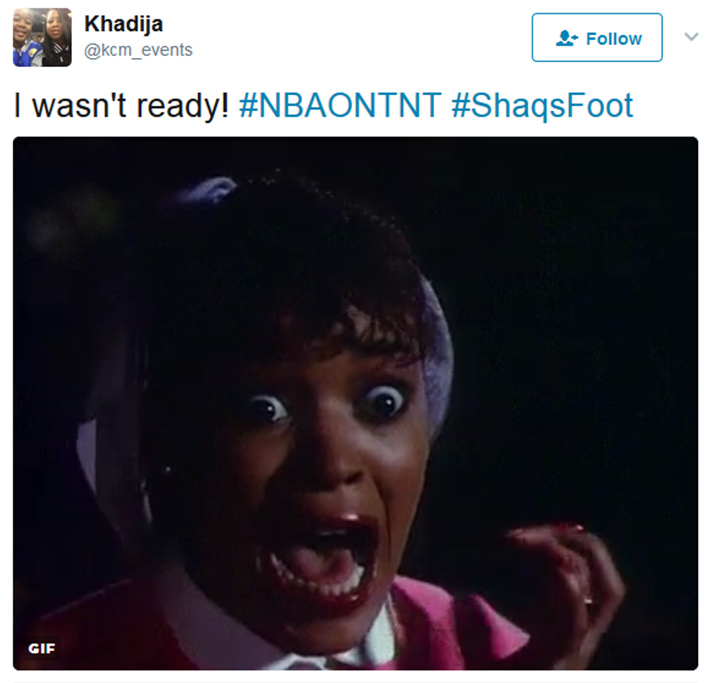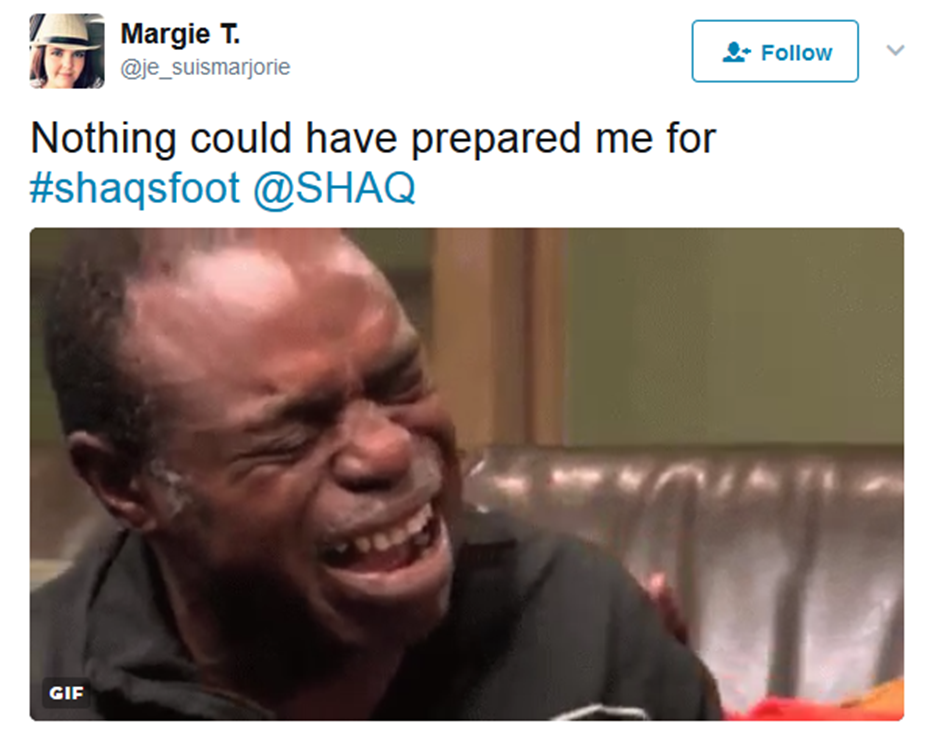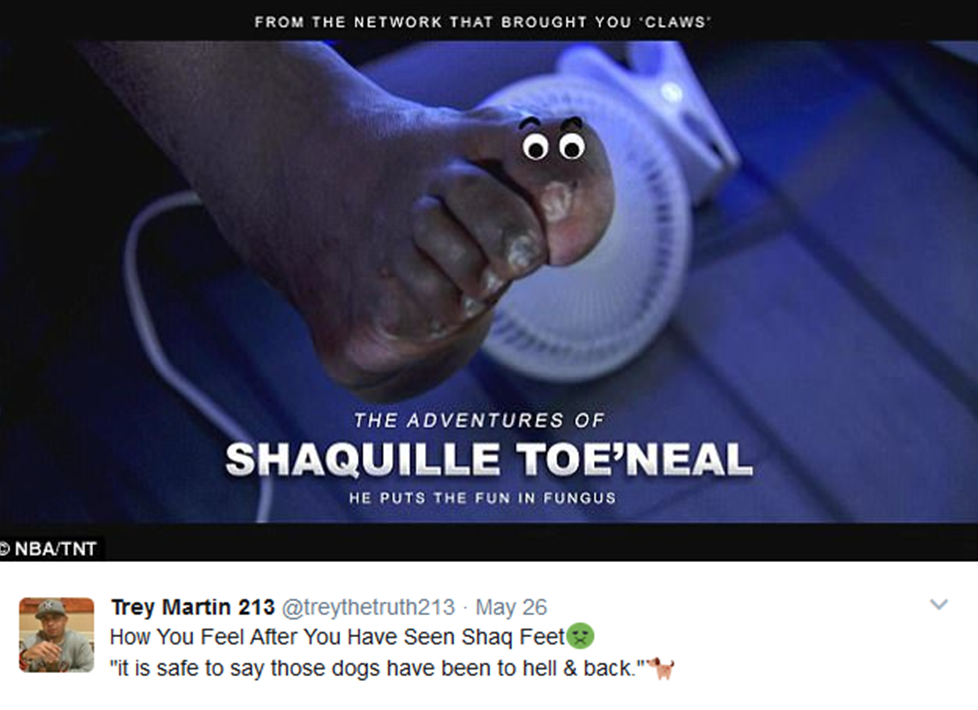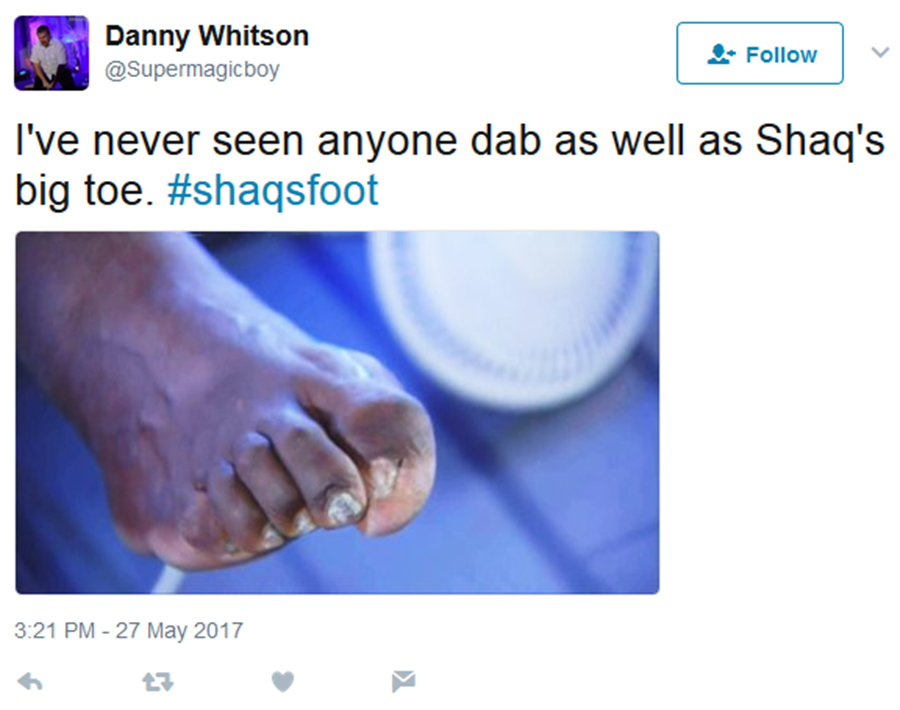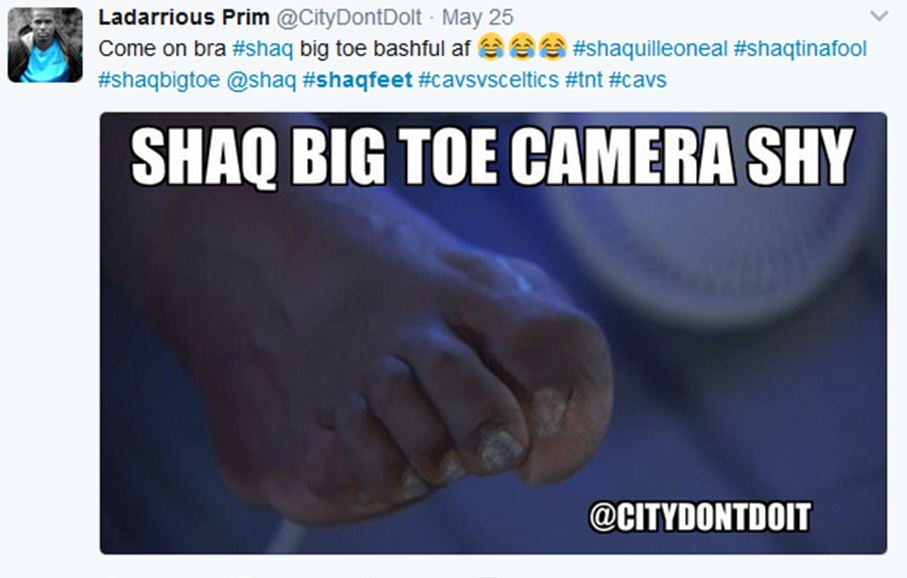 SHAREEF O'NEAL APOLOGIZES AND THEN DOES SOME ROASTING ON HIS OWN
Shareef who is quickly becoming a star in his own rights, with 39.6K twitter followers, jumped online and apologized to fans for what they all just witnessed.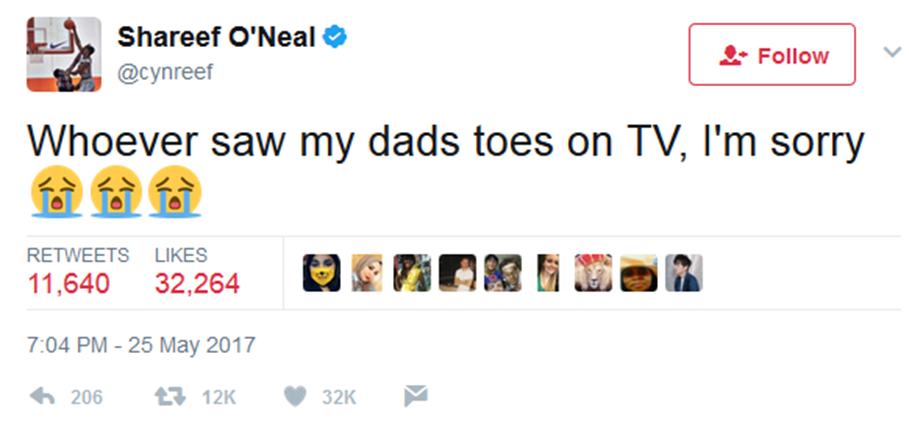 Then did a little roasting himself before realizing that his tweets were being broadcasted.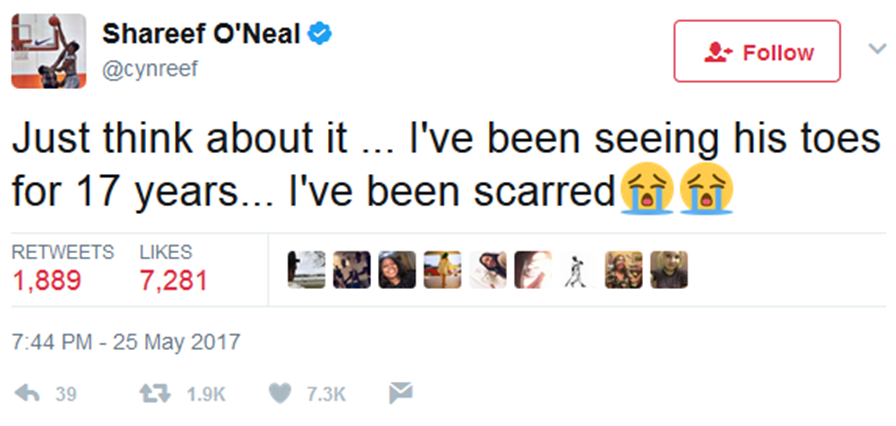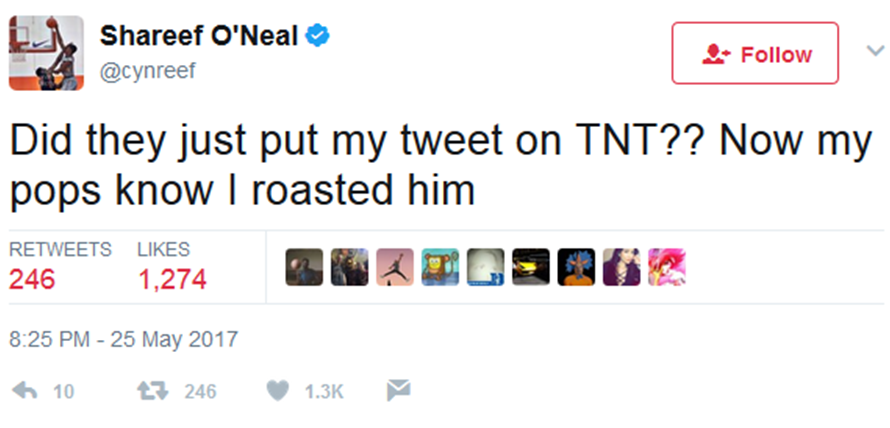 Shareef has committed to the University of Arizona and if he's anything like his dad, we have a lot of years of exciting basket ball from yet to come from the O'Neals.  Speaking of which, he just dropped his junior year highlight mixtape.
---
---
WATCH NOW: Shareef O'Neal Junior Year Highlight Mixtape
---
---
---