New Report Claims Tiger Woods Was 'Asleep At The Wheel' During DUI Arrest In Florida, Get The Details Inside!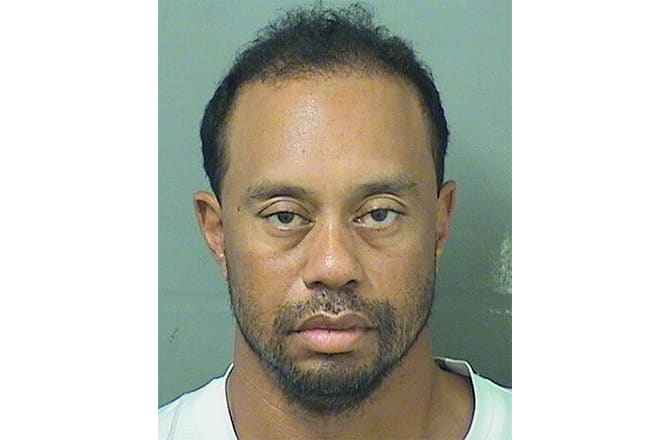 You have probably all heard the news by now. The golf legend, Tiger Woods, was arrested early Monday morning in Jupiter, Florida, for driving under the influence. The news was all over the place yesterday. I was getting push notifications on my phone for hours. That's how much people cared.
Now we are learning more information about the arrest. According to the police report (obtained by Us Weekly) authorities had to wake up the 41-year-old golfer when they found his vehicle stopped in the right lane of Military Trail.
The car was still running, with the brake lights on and the right blinker flashing. The report also states that Woods "had extremely slow and slurred speech." He told the officers that was he coming home from a golfing trip in Los Angeles and did not know where he was when he woke up.
Police say he failed a field sobriety test, but his breathalyzer test results were 0.00. He informed police that he takes several prescription medications.
He was arrested on a single charge of driving under the influence, and was also cited for improper parking in an illegal place. He was booked at 7 in the morning and was released three hours later. He has a court date scheduled for July 5.
Woods released a statement to his fans, and he made it clear that alcohol was not involved…
"What happened was an unexpected reaction to prescribed medications. I didn't realize the mix of medications had affected me so strongly. I would like to apologize with all my heart to my family, friends and the fans. I expect more from myself too."
Hopefully it truly was just an accident. We would hate to hear that Woods is struggling with depression or some other mental illness. We do not need another overdose death.
---