'Bachelor in Paradise' Sex Tape Drama, Contestant Claims She Was Too Drunk To Give Consent, But DeMario Jackson Claims The Tape Will Prove She Was Lucid The Entire Time!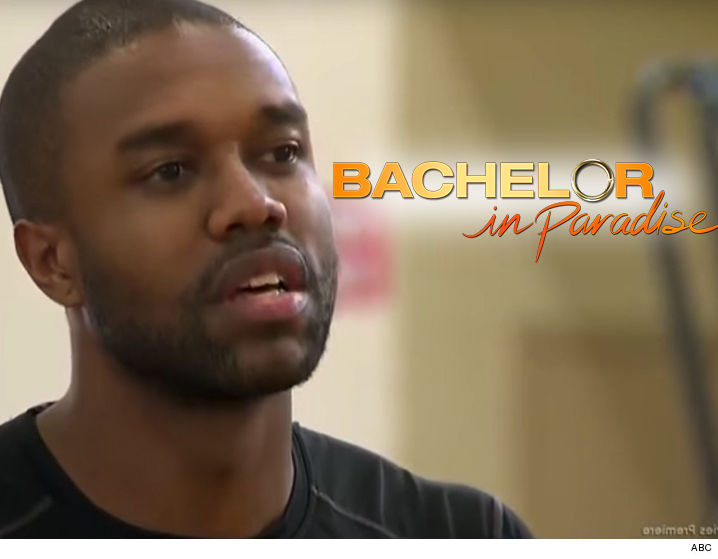 We are honestly surprised drama like this doesn't happen more often on The Bachelor. It seems like every episode is full of drunk people engaging in sexual activity.
Bachelor in Paradise cast member DeMario Jackson is in the middle of some serious drama right now. It was reported earlier this week that Warner Bros. was investigating a potentially nonconsensual sexual encounter that occurred during filming in Mexico.
Contestant Corinne Olympios and Jackson were reportedly filmed having oral sex inside a pool. There was "rubbing, touching and fingering" as well, according to the reports. After the sexual encounter, things appeared to be fine.
But now Olympios claims she was too drunk to give consent. Witnesses at the resort in Mexico seem to back up her claims. They say she was stumbling drunk, slurring badly and wearing her clothes inside out two hours after the oral sex took place at the pool.
Corinne is putting the blame on the producers for not stopping the sex. And just to be clear here, she only knows about this event taking place because of the tape. She claims she doesn't remember anything from that night.
There are two sides to every story, though. Jackson talked to TMZ and he "desperately" wants the tape of this sexual encounter because he knows it will clear his name. He says Corinne was lucid the entire time, and it sounds like he's telling the truth. According to TMZ, the footage is clear…
"The encounter appears completely consensual and DeMario is in no way the aggressor. In fact, we're told he and Corinne seemed kind and considerate to each other. "
It's possible that Corrinne was fine in the pool, but then got completely wasted after the sex, which is why she doesn't remember anything from earlier in the night.
It sounds like a bad night, fueled by alcohol. If the people who talked with TMZ are telling the truth, it does not sound like Jackson did anything wrong.
But the network is still investigating, so we'll see what happens.
---