Maria Menounos Goes To Doctor For Possible Ear Infection, Learns She Has A Brain Tumor…Find Out How She Is Recovering After Surgery!
Back in February, Maria Menounos went to the doctor because she thought she had an ear infection, but the doctor told her she had the cleanest ears he's ever seen. He then asked what symptoms she was having, and she said: "I'd been getting light-headed on-set and having headaches. My speech had gotten slurred, and I was having difficulty reading the teleprompter."
That's when something clicked inside her and she told the doctor that he might think she's crazy, but she believes she might have a brain tumor.
And typically, that would probably be a crazy conclusion to jump to; however, Maria's mother had a brain tumor and is currently fighting stage 4 brain cancer. Maria's doctor assured her he didn't think she was crazy. He scheduled an MRI for the 39-year-old star.
But the next week, she started feeling better. She pushed back the MRI because she figured she was just being paranoid. Three months later, she finally had the MRI and that's when doctors discovered she did have a brain tumor. Thankfully, it was not cancerous. It still had to be removed, though.
The surgery to remove the tumor was successful, and even though she is recovering well, the E! News co-host has decided to step down from her position.
"I am so grateful for the past three years at E!, I had such an amazing time co-hosting with Jason Kennedy and working everyday with the wonderful roster of talent on the show including producers, staff and crew. A special thank you to Frances Berwick and Adam Stotsky for all the support they have shown me through the years especially during these tough times. I will truly miss everyone and looking forward to this next chapter in my life."
She is stepping down to spend more time with her family. She also wants to start her own family.
"We're caretakers as women and we help everybody and we put ourselves last always. And I don't think — at least for me — I guess I realized I didn't value myself in a lot of ways. I want to start a family. You realize really quickly when something like this happens that nothing else really matters." 
We wish her and her fiance all the best, and our thoughts and prayers go out to her mother.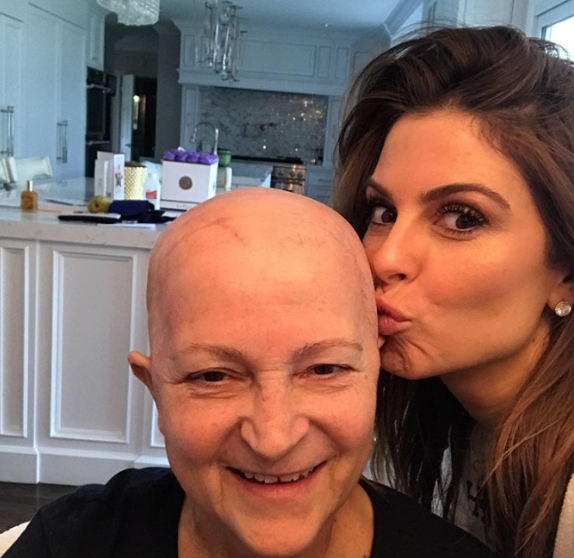 ---