Migos Women at War! Cardi B Posts Video Possibly Shading Karrueche Tran. She Calls Loud Women Honest and Quiet Women Sneaky and Fans are Fighting in the Comment Section! (VIDEO)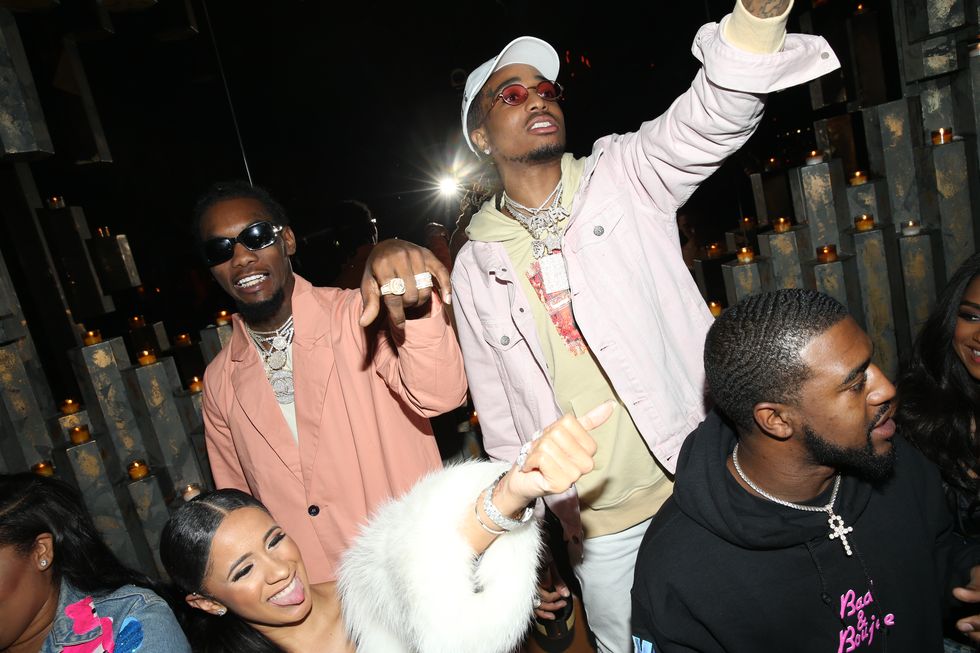 What most people love about Cardi B is that she does keep it real.  Some time too real, which leads down a one way path to petty-lane.  While that might create issues for her, we love it because it keeps the streets talking.  And after getting an endorsement from Taraji P. Hensen herself, Cardi B is not going to change.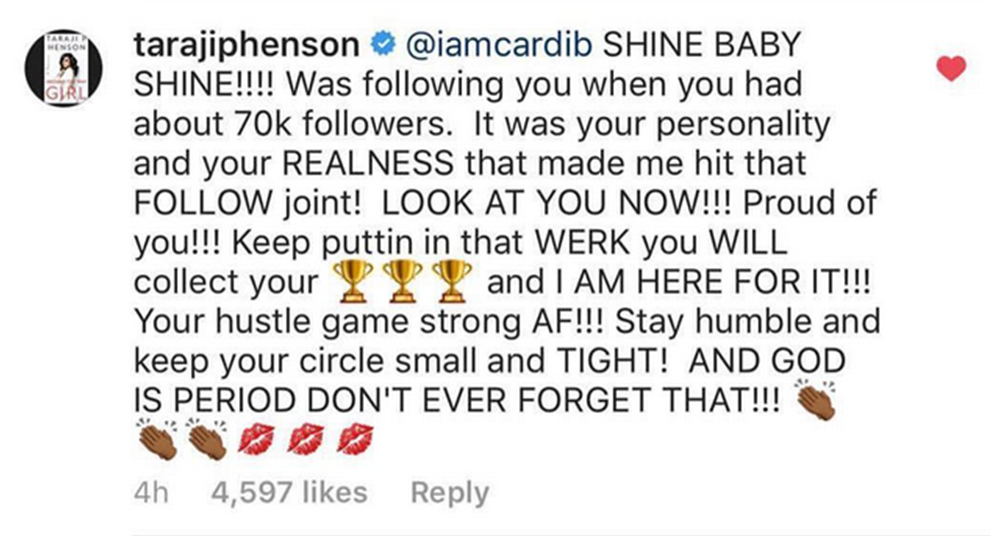 THE VIDEO
Cardi posted a video, that now has over 1 million views where fans are assuming she is referring to Chris Brown's ex Karrueche Tran.  She refers to someone that is evil, mean, spiteful and sneaky that however appears to be innocent and quiet.  I will say, Karrueche does appear to be innocent all the time.  It's these blankets statements that quiet women are sneaky and that loud women are honest that has ladies fighting in the comment section.
westsidereppinBut your assuming things about quiet people, when some people are just naturally quiet. It be the ones in face that's plotting. I love you CARDI, but you just contradicted yo self
thenerdofmeLmaoooo dead ass truth. I can't trust bitches who too quiet.
cestlaviespurs@westsidereppin thank you. As a quiet person, I absolutely hate when extroverts automatically assume that I'm either mean or stuck-up because I choose to stay to my damn self.
Each of them is dating a member of the group Migos.  Cardi is rumored to be dating Offset and Karruueche is allegedly with Quavo so they could easily have to spend time with each other…. or not.
Hopefully this will not break the group up, we've seen groups break up over less.
---