Is Aaron Carter Broke? The Singer Had Another Run-In With Cops Before His DUI Arrest Because He Couldn't Afford To Pay For New Tire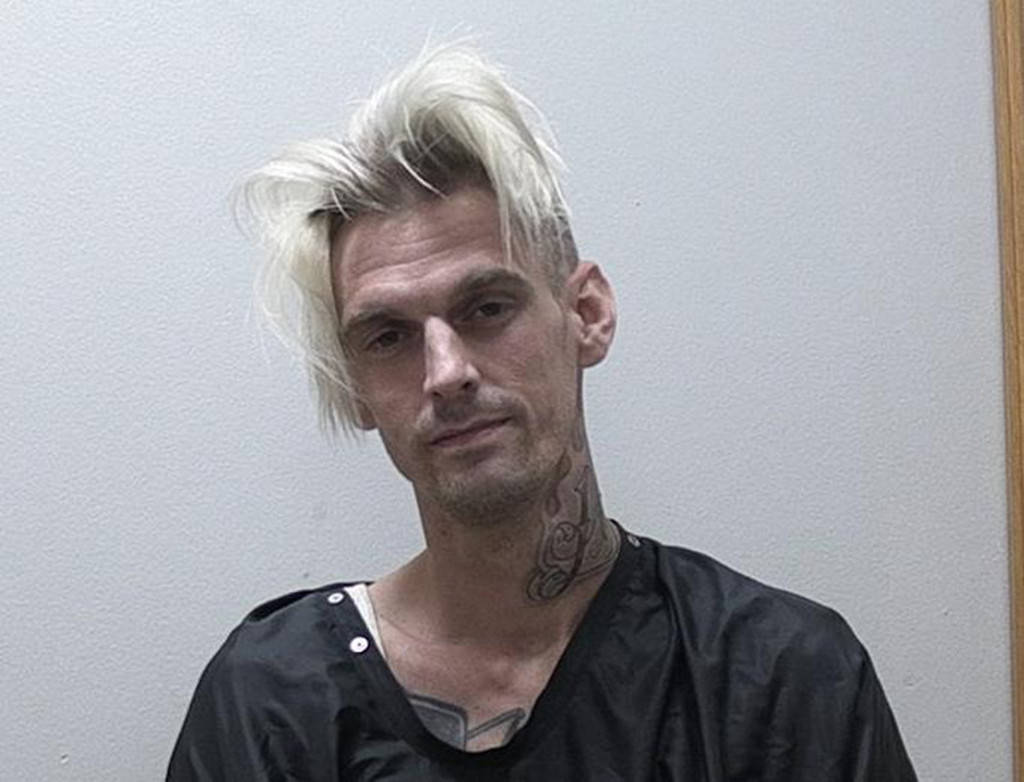 What the hell is going on with Aaron Carter? He's currently looking like a legit meth addict, and we're not saying that to talk smack. Obviously you're not going to look your best in a mugshot, but even when you look at the photos of him on stage, he looks like he's messing with some drugs he shouldn't be messing with.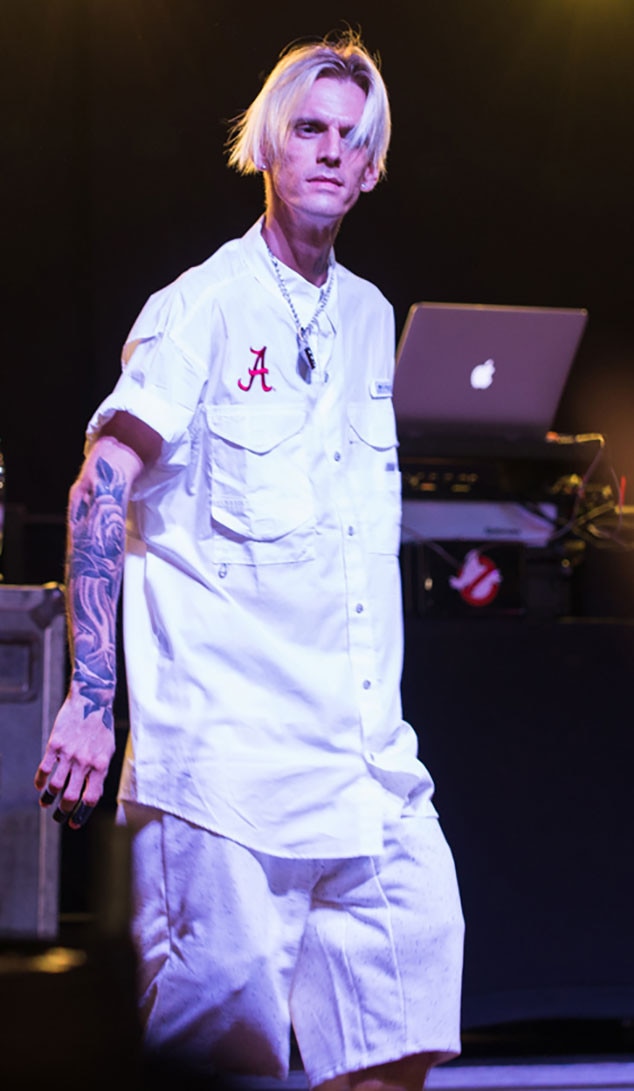 That does not look like a clean person. Maybe he's aging poorly because of his drug abuse in the past, but I would not be surprised at all to learn he's still abusing them.
Anyway, as we reported on Monday, Carter was arrested for driving under the influence in Georgia. He was released a short time later, and he sent out a statement to his fans claiming the officers targeted him because he was famous. This all went down on Saturday night.
And now thanks to a report from TMZ, we know the 29-year-old singer had a brief run-in with the cops earlier that night. Aaron stopped at a Walmart Supercenter after blowing out a tire on his Chevy Suburban. He left his vehicle there to get repaired, and then returned an hour later to pay the bill.
But all his credit cards were declined. Aaron told the employees he would call his manager to see what was going on, but they suspected he might have had a spare key and worried he might take off without paying. So they called the police to make sure that didn't happen.
Officers spoke to Aaron for a minute or two before a fan came up and offered to pay the bill if Aaron gave her an autograph. He agreed to the deal and went on with his life.
It makes you wonder, though. Why were his credit cards declined? And why was he paying a $110 bill with a credit card? He doesn't have $110 in checking? Heck, he doesn't have a $100 bill in his wallet? Is he that low on cash? According to one of his reps, Aaron's manager canceled his credit cards after his wallet was stolen recently.
We ain't buying that sh*t. If his wallet was stolen, how did he still have his credit cards? And wouldn't he have known that his manager was canceling the cards? That excuse makes no sense. It makes you wonder if Aaron is blowing his money on drugs and alcohol.
---