Did 50 Cent Really Sell His Stake in Effen Vodka for $60 Million? Maybe! After the Rumors, 50 Weighs In Himself.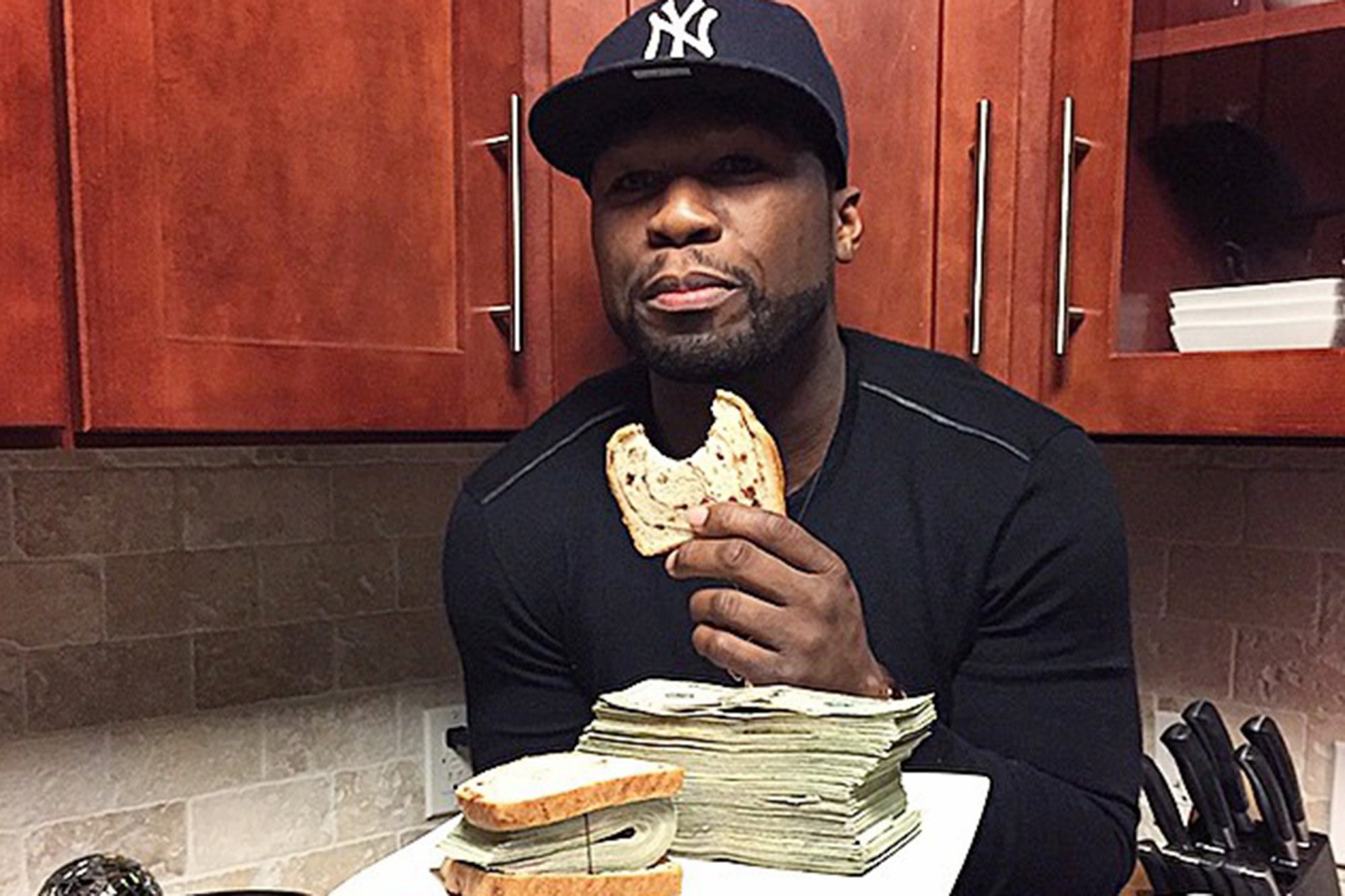 This is how fake news works, something is blurted out that is basically unsubstantiated and then it spreads like wild fire across the internet.  Then the sources spreading it become new sources on a story that was never really true.
This 50 Cent story as reported is partially true.  Here is what we know.
The rumor that 50 Cent sold his stake in Effen Vodka came from The Breakfast Club.  DJ Envy blurted out the rumor during The Breakfast Club's Rumor Report segment.  Here is the audio clip.  (Charlamange also throws some shade…as usual)!
After Complex and other media outlets begin reporting the story, we all embraced it as facts. DJ Envy did not provide any substantiation for the rumor or the dollar amount.  However it's easy to believe because the deal that 50 made with Vitamin water is legendary and this feels like the same sort of structure.
After the rumors begin to pick up steam, 50 weighed in and then Effen Vodka also spoke on the matter.
$50 basically co-signed the $60 million dollars with this post.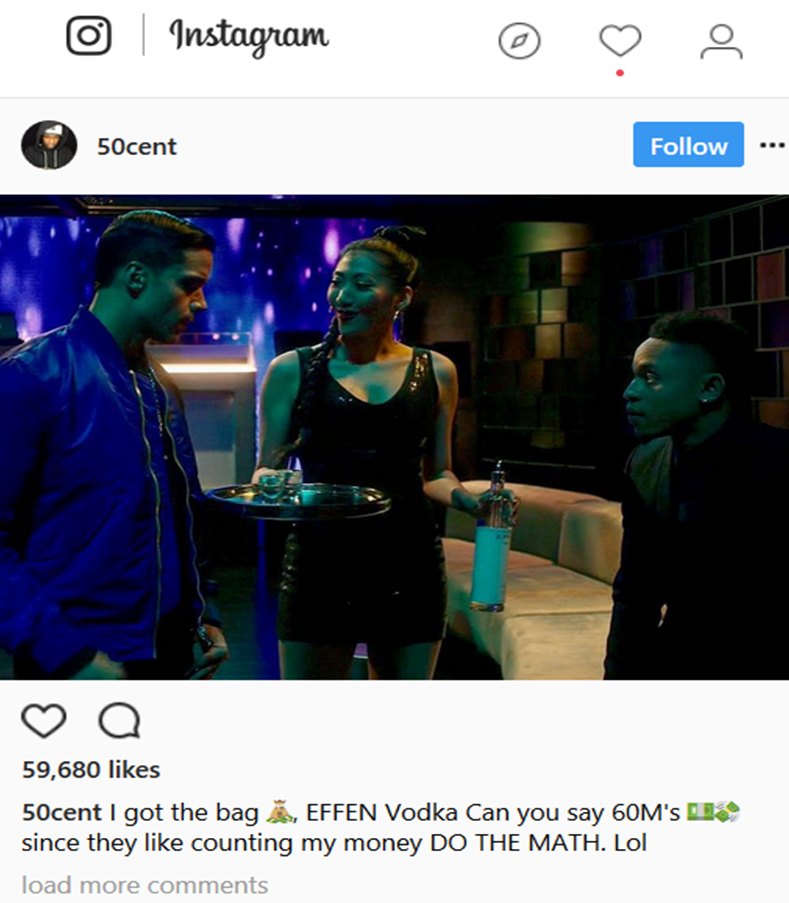 But also says that he is still involved with the brand. This has been incorrectly reported by more than a few websites.  Officially, he did not "Part Ways".
Team Effen also weighed in, saying that the artist and the brand would still have a business relationship.
Contrary to any inaccurate media reports, Effen Vodka's partnership with 50 Cent continues
This could mean anything.  We know that 50 pushes Effen heavy on "Power" and has #effen on many social media posts.  Continuing to do this free for a year, could be the totality of their new business relationship. Who knows but it is confirm that they are still working together.
For now, if you are willing to believe 50 then he has put another $60 M in his bank account.  I guess it will be confirmed if Forbes counts it toward his total while compiling hip hops biggest moguls of 2017.   Forbes is pretty thorough when it comes to substantiating reported income when compiling their lists.
50  used to be at the top of that list but in 2017 Drake has taken that spot.  The top 5 wealthiest Hip Hop artists of 2017 are:
DRAKE ($90 million)
Birdman ($110 million)
Dr. Dre ($740 million)
Jay-Z ($810 million)
Diddy ($820 million)
Yeah….those dudes have cake!! Let's see if 50 can his spot back!
---