The Bizarre Relationship Between Scott Disick And Bella Thorne Is Still Happening, Allegedly "Pack On The PDA" In New York City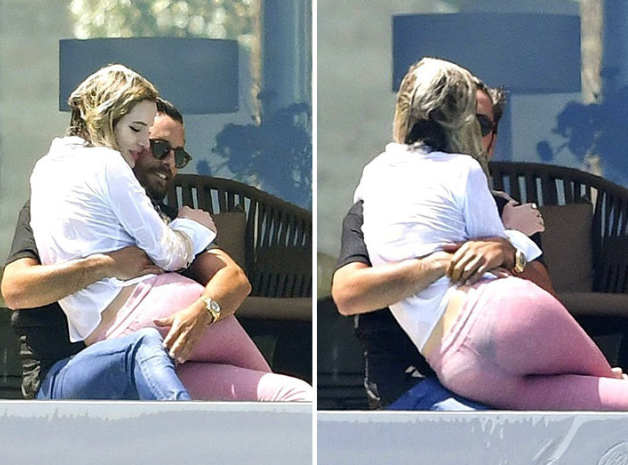 We honestly don't know what is going on with Bella Thorne and Scott Disick, but we do know it's not going to last. You'll remember that Scott (who is 34-years-old) flew Bella (who is 19-years-old) out to the Cannes Film Festival earlier this year.
Photos showed them getting pretty close to each other by the pool, but then one day later, Bella was on a plane back to the states because she couldn't keep up with Scott's drinking.
She told Complex Magazine the following:
"Scott is really nice, sweet, charming. I don't drink, and he really drinks a lot. And it just ended up … I just wasn't down. I was like, 'I gotta leave.' I love to go out and have fun, I love to f–king dance, but I just don't party hardcore like that and it was way too much for me."
And earlier this week, Thorne told Jenny McCarthy that she hasn't hooked up with Disick, "I was never with him sexually," she said on the radio show. That seems hard to believe, though. The pictures above are super flirty, and why else would Disick be interested in her? What do they have in common? I mean, his children probably watched Bella on Disney Channel, so I guess that's something.
The last time Bella and Scott were spotted out in public together was a few weeks ago, so we thought maybe their relationship was fizzling out.
We thought wrong. The two stars were in New York City this week. Eyewitnesses told Us Weekly that Scott and Bella were showing off "extreme PDA" while celebrating Steve Aoki's new album at Catch NYC.
"They were hugging a lot. They were very lovey-dovey," the source said.
And we're supposed to believe they aren't hooking up?
---