Former Miss Kentucky, Kia Hampton, Arrested for Smuggling Drugs Into Prison For Her Man! Really!?!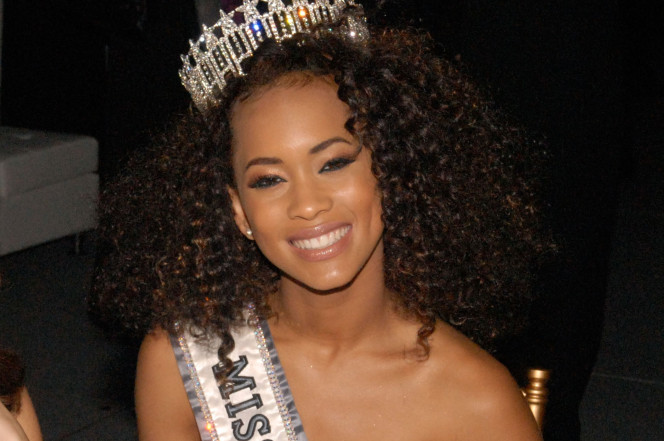 Kia Hampton was Miss Kentucky back in 2010 at the age of 21.  Fast forward 7 years and she is now 28 years old and still as beautiful as ever.  However all that beauty doesn't do you any good if you don't have the brains to go with it.
She has been arrested for smuggling drugs into prison while visiting her boyfriend Jeremy Kelly.  Kelly was being held at the Allen Correctional Institution in Allen County Ohio.
The police listened in on several phone conversations and gathered enough evidence to perform a cavity search on Kia during her next visit.
Exactly as planned, Hampton was pulled aside and questioned by officers during a visit in May.  After questioning they reach into her pant leg and pushed a white balloon out onto the floor.  The balloon contained about 2.82 grams of marijuana.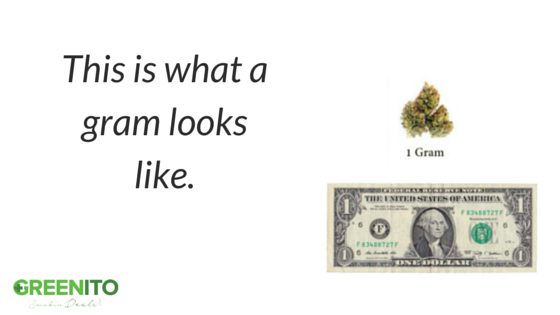 She was arrested that same day and indicted this month.
Hampton has been formally charged with illegal conveyance of drugs of abuse onto the grounds of a specified government facility. If that sounds like a big deal…it is.  It's a 3rd degree felony.
Before we speculate how much of an idiot she is for her boyfriend, we don't know the circumstances.  Jeremy could be in a bad position where he is told that he needs to bring drugs into the prison or he is killed, or even worse someone will kill a family member who is on the outside.  He tells Kia this story and then bringing a balloon of weed into the waiting room doesn't sound that bad.
Or, (and much more the likely scenario) she could be dating a total piece of crap, douche bag, that just wanted to get high in jail because he's bored and she was dumb enough to do it.
They were idiots because they used the jail phone to communicate their plan.  Everyone knows those phones are tapped.
It's super sad for someone with so much potential to be wasting it. Here are a few pics.  When you take a mugshot this good you should definitely be acting or modeling.  Who knows, maybe Hollywood can see this and come calling. This could be a blessing in disguise.  Her mugshot is directly below.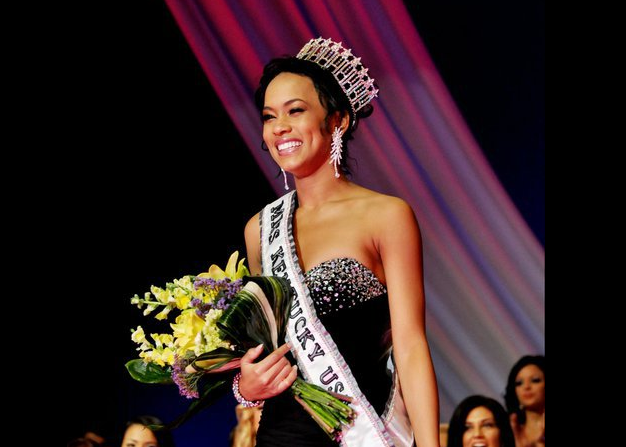 Kia also worked for Eric C. Conn aka Mr. Social Security. She was paid $70,000 per year to serve as his public relations director.  A federal indictment charged that attorney Eric Conn and two others conspired to have the Social Security Administration pay a total of $600 million in disability benefits to thousands of people without regard to whether they actually deserved the money. Conn ended up with a plea deal.  
Kia is slated to be arraigned July 26th in Allen County.
---