Donald Trump Just Made His Biggest Mistake Yet, Interrupts 'Bachelor in Paradise' Rose Ceremony To Talk About The Never-Ending War In The Middle East
Donald Trump has done a lot of stupid things during his first year as President of the United States. We could provide a list for you, but it would be easier if you just watched the video above. And remember, that's just in the last month.
But those are all minor goofs compared to what he did on Monday night. During the East Coast broadcast of the Bachelor in Paradise, Trump interrupted the show during its first rose ceremony to talk about the new strategy in Afghanistan.
He couldn't have picked a worse time, honestly. Fans have been waiting for this first rose ceremony for weeks, so they were pretty freaking pissed when Trump ruined it all. They all jumped on their Twitter accounts to express their disappointment and rage.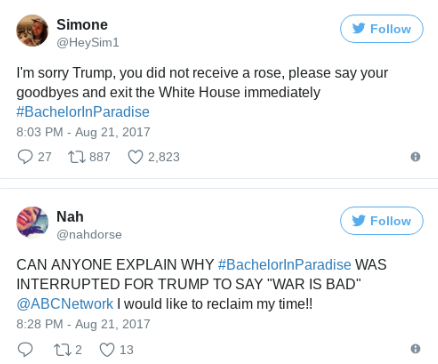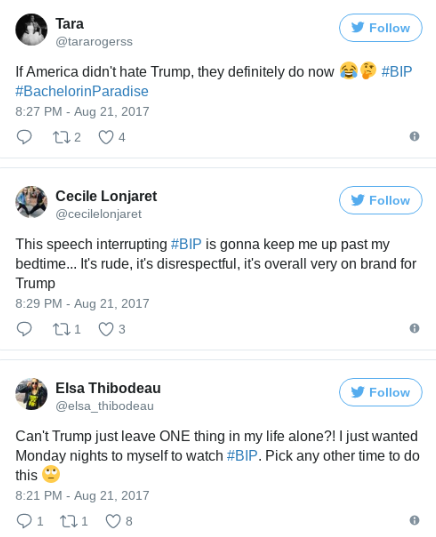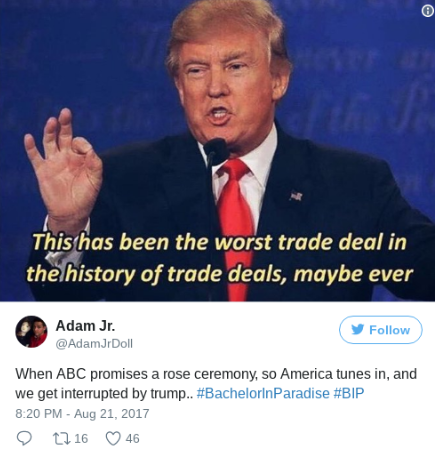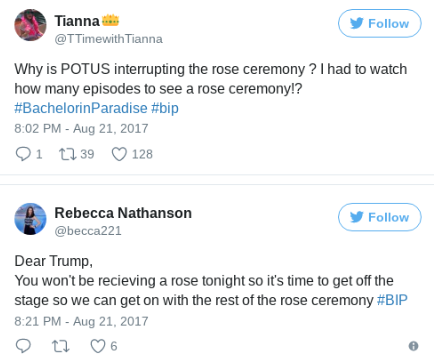 The Bachelor Nation host, Chris Harrison, did provide fans with some good news by tweeting, "Sadly The President's speech will eclipse #BachelorInParadise tonight. But ABC will be showing it later for those that get Trump'd."
Hopefully everyone's DVR was working last night.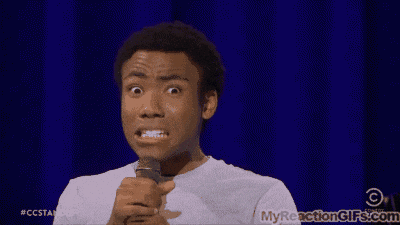 ---