Jay Z And Beyonce Have Finally Found The Perfect Mansion, And They Paid Close To $100 Million For It!
When normal people search for the house of their dreams, they're working with a budget under $275,000, depending on where they are located.
But Beyonce and Jay Z aren't normal people. They are two of the biggest superstars in the world, and they have a ridiculous amount of money, so their budget is a little bigger than yours. Okay, A LOT bigger. According to multiple sources, they were working with a $100 million budget.
And you'd think with a budget that high, they'd be able to find their dream home in no time, but that was not the case. They have been searching for a mansion to call their own for over a year. Back in June, a source told PEOPLE that "despite touring every luxurious mansion on and off the market, the pair couldn't settle on a property that met all of their needs."
What are their needs? Well, they haven't personally told us, but now that they have finally found a piece of property worth their money, we can make a few guesses.
Jay Z and Beyonce paid $88 million recently for a modern mansion in Bel-Air. The compound has six structures with approximately 30,000 square feet of interior space. There is an additional 10,000 square feet of living space outdoors. That's right, folks. They got 10,000 square feet of living space outdoors.
This place has a spa, gym, four outdoor swimming pools, a media room, glass windows that are bulletproof, a basketball court, tennis court, a garage space that will fit 15 vehicles, and an area where their staff can live and park.
The LA Times reports:
"The home was developed by Dean McKillen, the son of Irish billionaire and property investor Paddy McKillen, who four years ago purchased the property through a corporate entity for $15 million. The new development was never publicly offered for sale, but carried an asking price of $135 million, according to real estate sources."
Well, congrats to Bey and Jay. You guys deserve it? I guess, you know, if anyone ever truly deserves a house this big. I mean, it kinda makes me want to throw up, but again…congrats. You've made it in life. Four swimming pools seems completely necessary. God truly blessed them.
I mean, you know…if you think God is impressed by outrageous, gross, materialistic things. Honestly, I'm just glad they found a place of their own. Before dropping $88 million on this place, they were dropping $400,000 a month on a rental property. That's over $4 million a year. On a rental property. That's impressive, huh?
I mean, you know…if you're impressed by people wasting millions of dollars on a home they barely even lived in. They could have rented a nice place for, let's say, a modest $10,000 a month, and then fed over 1,500 families of four for an entire year with the rest of the money they'd be saving…BUT ONCE AGAIN, CONGRATS!
Well done.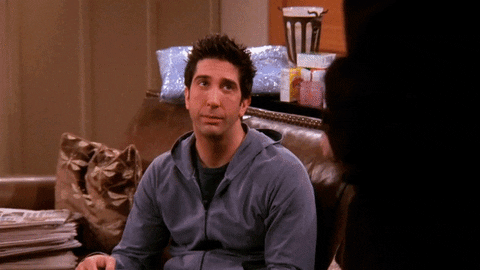 ---