COME ON! Jon Jones Fails Drug Test For Steroid Use. Facing Possible Suspension, The Process Can Take Some Time. Here Are the Details and Dana White's Full Interview. (VIDEO)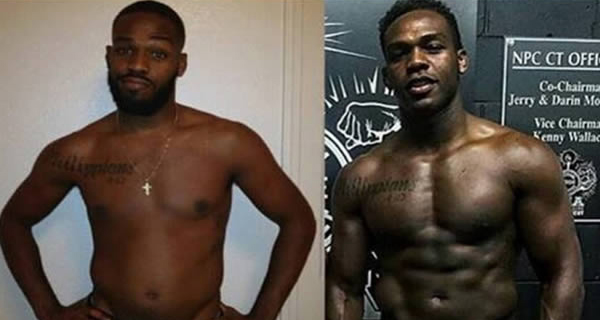 Jon Jones was living the dream…..for almost 4 weeks.  Now it could all go spiraling out of control for him; again.  The 30 year old champ tested positive for turinabol.  Turinabol is a banned substance as far as the UFC is concerned and will result in nothing good for Jones.
If this goes the way things are looking; Jones will be suspended from the UFC for 2 years and he will be stripped of his title, which will then be given back to Daniel Corimer.  Dana White, President of the UFC has confirmed that Jones has not been suspended or stripped of his title yet, but the process is underway.  He told reporters,
"He has not been stripped yet but he has got to go through the process"
The UFC Put out and official Statement:
The UFC organization was notified today that the U.S. Anti-Doping Agency (USADA) has informed Jon Jones of a potential Anti-Doping Policy violation stemming from an in-competition sample collected following his weigh-in on July 28, 2017.
USADA, the independent administrator of the UFC Anti-Doping Policy, will handle the results management and appropriate adjudication of this case involving Jones, as it relates to the UFC Anti-Doping Policy and future UFC participation. Under the UFC Anti-Doping Policy, there is a full and fair legal process that is afforded to all athletes before any sanctions are imposed. The California State Athletic Commission (CSAC) also retains jurisdiction over this matter as the sample collection was performed the day before Jones' bout at UFC 214 in Anaheim, CA, and USADA will work to ensure that the CSAC has the necessary information to determine its proper judgment of Jones' potential anti-doping violation.
This is the 2nd time that Jones has tested positive.  He was suspended for a year after testing positive for clomiphene and letrozole.  He said that he took a male enhancement pill which contained the substances, without knowing.
Dana White was interviewed and basically said that this could potentially be the end of John Jones Career. Here is Dana White.
---