Wait, What? Shania Twain's Hit Single 'That Don't Impress Me Much' Was Inspired By Naked Photos Of Brad Pitt
If you were born in the '90s, there is a decent chance you've rocked out to a Shania Twain song. She had some catchy a** songs, one of those songs being the 1997 single, That Don't Impress Me Much.
In the song, she sings, "Okay, so you're Brad Pitt? That don't impress me much," and for the longest time, everyone thought she was just using Pitt as an example. We didn't think she literally meant Brad Pitt, but it looks like she did.
In a new interview with Billboard, the 51-year-old singer admitted the song was actually inspired by naked photos of the 53-year-old actor.
"I remember I had a girlfriend visiting me and it was near Christmas and we were baking cookies. I was writing this album and there was a scandal of [Pitt] and Gwyneth [Paltrow] where there was naked photos of him. And this was like, all the rage. I just thought, 'I don't know what all the fuss is about.' I'm like, well that don't impress me much, I mean what is all the fuss?"
Well, damn. That's probably the last thing you want to hear when a girl sees you naked. Can you imagine standing naked in front of a girl, and then she looks at you with her hands on her hips and says, "That don't impress me much."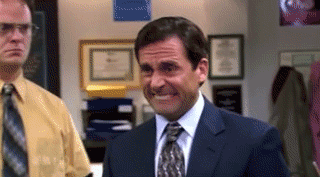 We should note that later in the interview, Twain made it clear she wasn't trying to pick on Pitt…
"We see people naked every day. That's really what I thought. I wasn't picking on Brad Pitt. But that was just the association in that moment and things we make fusses about and whatever."
---