Chloe Bennet Fires Back At Online Hater, Claims She Changed Her Last Name Due To Racism In Hollywood
Geez. Talk about absolutely destroying a troll. Agents of S.H.I.E.L.D. actress Chloe Bennet went on her Instagram account to praise Ed Skrein's decision to step down from playing Major Ben Daimio in the upcoming Hellboy reboot. For those who don't know, fans of the original comic were upset with Skrein being casted because they believed it was another sign of whitewashing in Hollywood.
The original character in the comics is of mixed Asian heritage, which Skrein is not. Bennet, who is half-Chinese praised his decision on her Instagram account…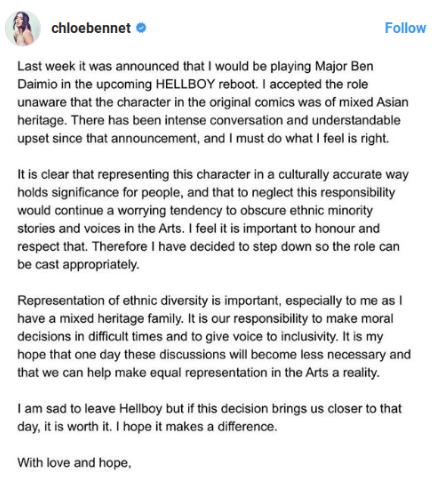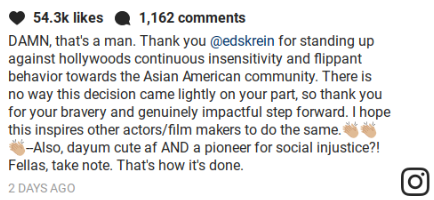 After she posted the message, a troll left a comment pointing out how Chloe changed her last name from Wang to Bennet. The 25-year-old actress was not about to sit back and take that sh*t.
She replied…
"Changing my last name doesn't change the fact that my BLOOD is half Chinese, that I lived in China, speak Mandarin, or that I was culturally raised both American and Chinese. It means I had to pay my rent, and Hollywood is racist and wouldn't cast me with a last name that made them uncomfortable. I'm doing everything I can, with the platform I have, to make sure no one has to change their name again, just so they can get work. So kindly love, f— off."
Damn. That's how you deal with ignorant a** people. And Bennet is not being dramatic either. Changing her last name truly did change her career in Hollywood. She wouldn't be where she is at now with a last name of Wang, and that's the sad truth. Hopefully it changes in the future, but right now? No one should make Chloe feel bad about her decision.
---