OH SNAP! Zayn Malik Shaves His Head…The Dude Is Completely Bald Now! We Got The Shocking Photo Inside!
Well, damn. This was unexpected. Zayn Malik has surprised his fans before by cutting his hair. He shocked fans back in 2015 when he showed up at the Asian Awards with a buzz cut. It wasn't the first time he changed up his hair, but it was the first dramatic hair change. Some fans loved it, some fans absolutely hated it and some fans even cried.
He spent the last year or two growing it back out, getting it buzzed, growing it out, repeat process three or four more times. But it looks like he went a little too close with the razor this time.
On Sunday, Malik's mother posted the photo you see below to her Instagram account. The photo shows his mother kissing his bald head while his girlfriend Gigi Hadid smiles brightly.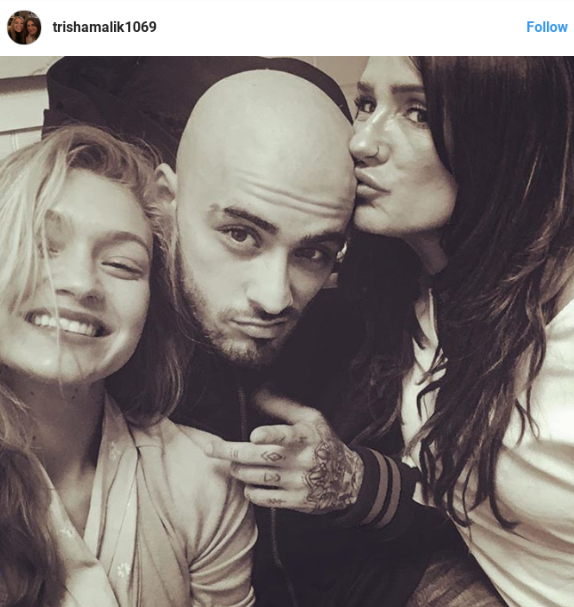 Shocking, yeah? It's safe to his fans were having fun with his new baldness. Check out some of the best reactions below…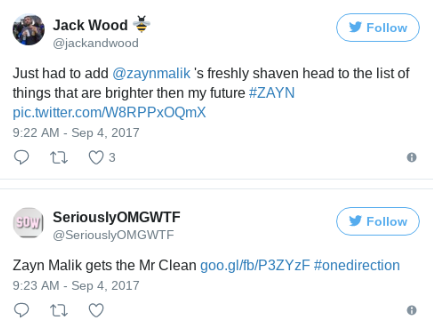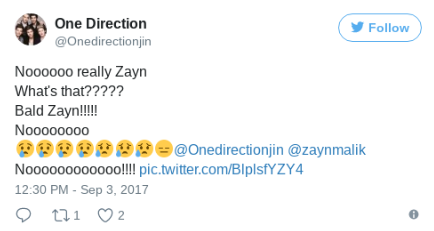 That last tweet says, "I just want him to release music," well…we got good news for you. On Friday, Malik announced that the first song off his second solo album will be dropping this Thursday, September 7. The song is titled "Dusk Till Dawn" and it will feature Sia, which means I will most likely love it.
We will of course post it on our site once it's released online.
---