Cam Newton Is Getting Slammed Online After Making Sexist Comment To A Reporter Who Was Just Doing Her Job (VIDEO)
It's 2017, and most people have moved on from the belief that women should stay in the kitchen. Most people know women have more to offer the world than grilled cheese sandwiches and tomato soup.
But Cam Newton is not one of those people. During a press conference on Wednesday, Charlotte Observer Reporter Jourdan Rodrigue, asked Newton about the route-running of his teammate Devin Funchess. When the word "route" escaped her lips, Newton smiled a bit and waited for her to finish the question.
He then responded with this, "It's funny to hear a female talk about routes. Like, it's funny." Ah, yes, it's like, totally, funny! It's about as funny as an Oreo without the filling.
(6:38 mark if it doesn't go there automatically)
After the press conference was over, Rodrigue went on her Twitter account to talk about how insulting Newton's comment was…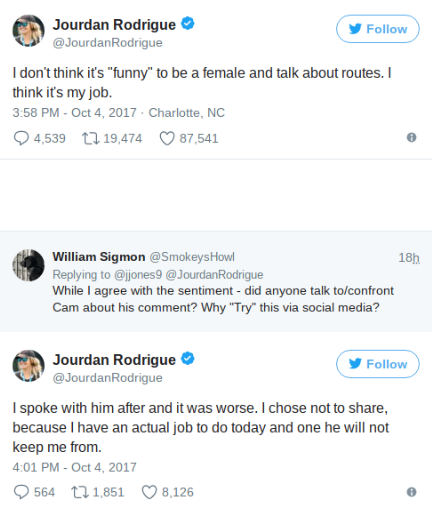 As you can read above, Rodrigue claims she spoke with Newton after the press conference was over. According to the Panthers director of communications, Steven Drummond, the conversation went well and Newton allegedly apologized.
But then why would Rodrigue claim "it was worse"? Well, it's probably because Newton did not apologize. According to another reporter who was in the room, Newton tried to make up for it by saying he should have said it was funny to hear any reporter talk about routes, but that excuse doesn't really apply. It's not like he said "female reporter" in his original quote. He simply said female.
Rodrigue, who has been covering the team since 2016 and who introduced herself to Newton her first day on the job, asked the quarterback if he even knows her name…he did not.
Not a good look, Cam. Not a good look at all.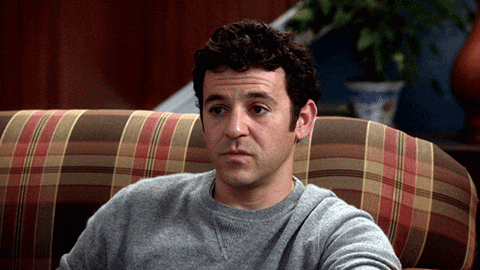 ---