Tyrese Denies Abuse Allegations and Posts and Open letter to his Daughter on Social Media
It appears Tyrese's legal battle with his baby's mother is far from over.  One might say it has just begun.  On Tuesday of this week, (October 3, 2017), DCF announced that they were launching a full investigation into Tyrese and his ex-wife Norma Gibson, is working hard to get full physical custody of his daughter Shayla.
She is afraid that during one of his overseas trips to Dubai, he will bring her for an extended stay.
If you remember about a month ago Tyrese was accused of abusing her daughter, hitting her so hard that she could not sit down.   In the filing it says that Tyres,
"went into a rage, pushed our daughter to the ground, pinned her face down, put his knees on her back, grabbed her hands with one arm and beat her with the other."
Tyrese says he only hit her once on the bottom and that was it.
After his court hearing, he wrote and open letter to his daughter and posted it….well of course on Instagram.  It reads….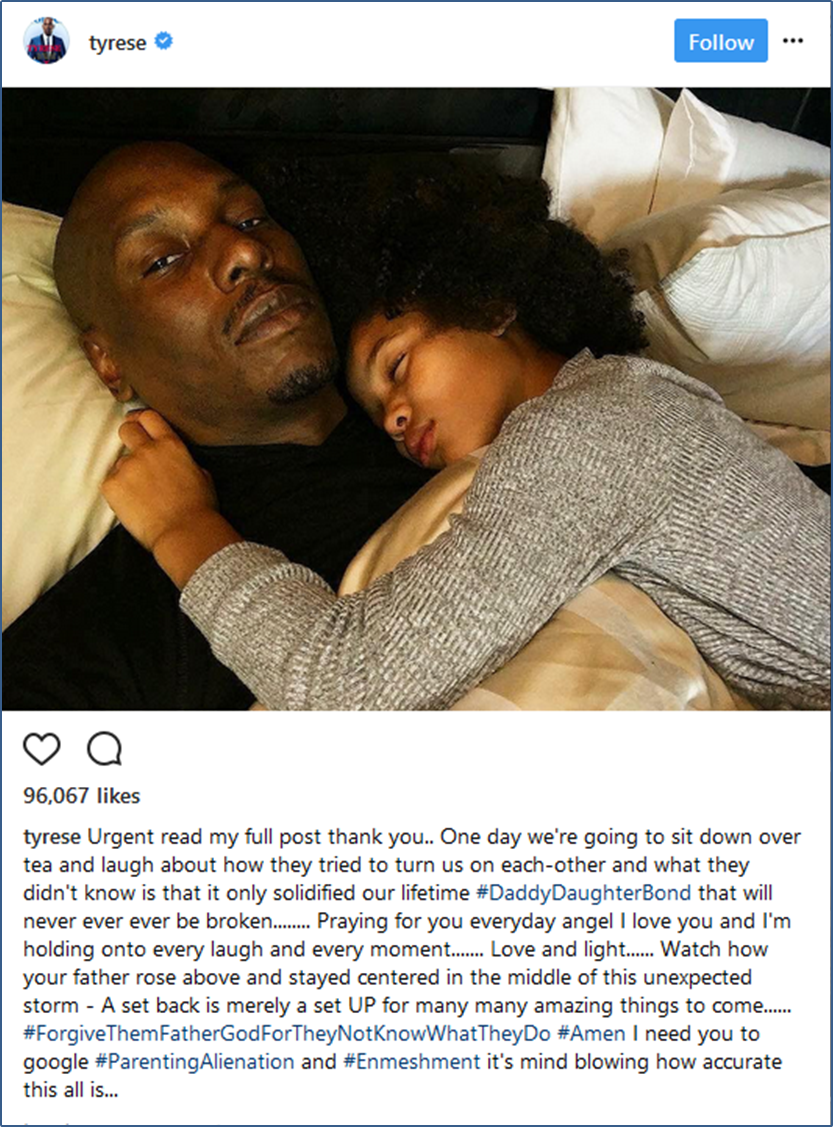 Urgent read my full post thank you.. One day we're going to sit down over tea and laugh about how they tried to turn us on each-other and what they didn't know is that it only solidified our lifetime #DaddyDaughterBond that will never ever ever be broken…….. Praying for you everyday angel I love you and I'm holding onto every laugh and every moment……. Love and light…… Watch how your father rose above and stayed centered in the middle of this unexpected storm – A set back is merely a set UP for many many amazing things to come…… #ForgiveThemFatherGodForTheyNotKnowWhatTheyDo #Amen I need you to google #ParentingAlienation and #Enmeshment it's mind blowing how accurate this all is…
And investigation by DCF does not mean that they suspect Tyrese anymore than they did before, this is standard out of protection for the child.  Let's hope for her sake, this ends quickly.
---