Tyrese Violates Restraining Order In Attempts to Influence His Daughter Before Trial. (Does This Imply Guilt?)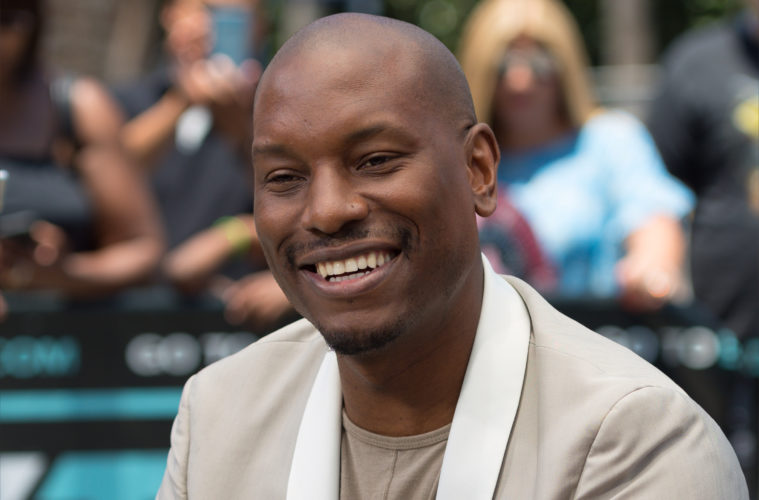 Yep!  Tyrese is at it again.  This time he flew a banner over his daughter's school that read:
"No matter what, Daddy loves you Shayla"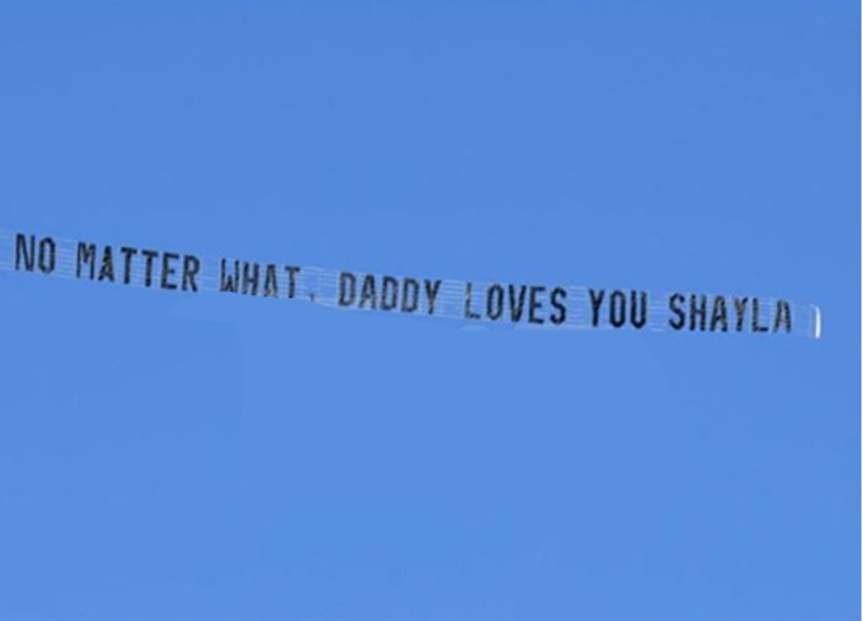 They also say that he sent his daughter a fruit basket, a teddy bear and a card which was all delivered to the school.  (Who sends a kid a fruit basket??).
All the items were addressed to Shayla "love Dad".
This clearly violates the restraining order that his ex wife had in place. The restraining order says that Tyrese can not have any direct or indirect contact with his daughter or her mother.
His ex-wife's attorney thinks that this is all to soften up Shayla before she takes the stand this week to testify against Tyrese in the custody hearing.  According to website "The Blast", the entire thing had the opposite affect on Shayla.  She began crying and hid in the principals office the entire time the banner flew overhead of her school.
Insiders say that the banner and gifts were brought up during the hearing but the subject was quickly changed. Shayla is scheduled to take the stand sometime this week.
TYRESE TAKES TO SOCIAL MEDIA….AS ALWAYS
I need you guys to do me a favor and one favor only as my family step into the most challenging week ever……. Click the link in my Instagram bio right now there's something I want you to see and know about – it's important that you do it Ok…..??
Ps…. Shayla I know miss him and he misses you too – I've had your favorite little one that for some reason you named "ROMAN" Ha!! He's in good shape….. Been feeding him, playing with him and he misses you the way I do deeply…….
Dancing to the lord this morning to start my morning off right…….. God bless you all I know this all "looks" a way….. Just know God is real and he can get you through anything…… Get to the link in my IG bio right now…. take care guys… I also want you guys to Urgently google MOST of you don't have a CLUE about this cause I didn't either it's called ( #ParentingAlienation ) and #Enmeshment)…. I am one that wants you to learn from my challenges and pain cause if I could help someone from this all, I will – Google it now and look up video on it NOW!!!!!! In closing know this….. Nothing I repeat nothing will ever break the love and bond between Daddy and his daughter….
Do you think all the gifts and fruit baskets are because he's really guilty of beating his daughter?  Me for one, if the allegations weren't true, I wouldn't have to give my daughter a damn thing.  Just being away from me for weeks without contact would be enough.  Not saying the beating allegations aren't true, but it's just enough to make you wonder.
---