Jimmy Fallon Cancels 'Tonight Show' Tapings For The Week Following The Death Of His Mother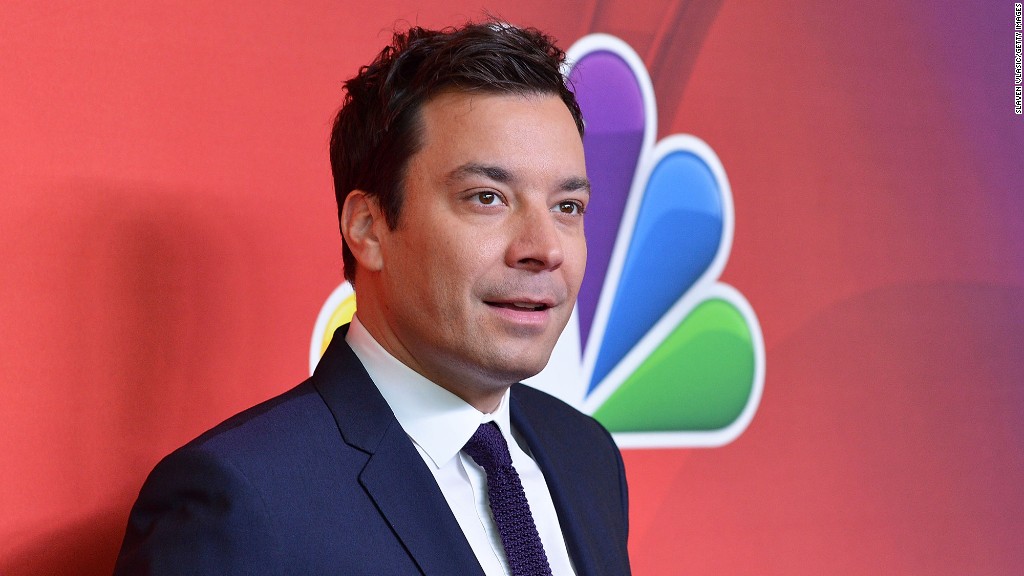 We have some sad news to report today. Jimmy Fallon, the man who tries his best to make us laugh every single week on the Tonight Show, will need to count on other people to make him laugh this week.
It was revealed on Sunday that his mother, Gloria Fallon, died inside a New York City hospital on Saturday, November 4. In a brief statement to the media, Fallon said, "Today I lost my biggest fan."
NBC announced on Sunday that tapings for the Tonight Show have been canceled for the week of November 6 to 10. They also sent out the statement you see below…
"On behalf of everyone at NBC, we extend our deepest condolences to Jimmy and all his family at this time of enormous loss. Our hearts go out to Jimmy and everyone else whose lives were so touched by Gloria Fallon's love, kindness and support."
Fallon was really close with his mother. He has a very "close-knit" family, and he would talk to his mother weekly, if not daily. Back in May of this year, he posted this tweet:

His mother was always supportive of his dreams. When he was a kid, she would tape clean versions of Saturday Night Live, so he and his sister could watch and do their own versions of the sketches for their family.
Back in 2000, he told Spin magazine that his mother would always entertain his crazy behavior…
"I was one of those kids who, if I hung around another kid for an hour, I was that kid. It was weird. I'd come home and I'd do his type of humor, his type of mannerisms. And my mom would say, 'OK, Joey, you want dinner now?' 'Cause I'd be acting like Joey Gonzalez."
I think Stephen Colbert said it best…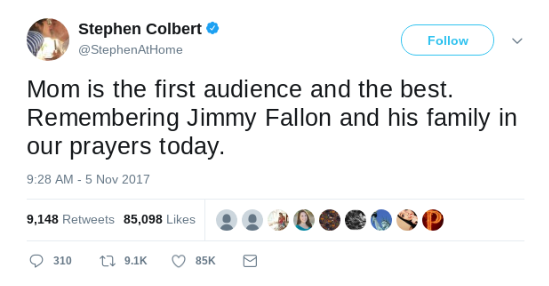 ---