A Black Female Judge Hands Meek Mill Hard Time in Prison, Jay Z Speaks Out on the Sentencing and I Explain Why it is What it is!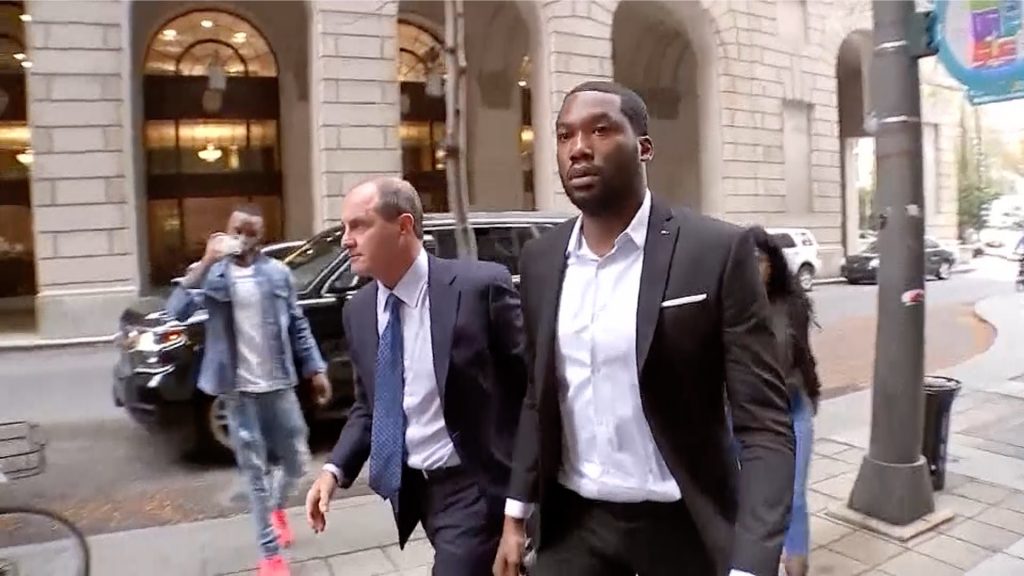 There is a large part of the crowd talking about how Meek should have stayed out of trouble, which is true.  Yes, he should have stayed out of trouble, however, the trouble he did get himself in was legitimately ruled as "not really trouble".
Let me explain:
If you remember, Meek has been arrested twice since he was out on parole.  In August he was arrested for reckless endangerment; a charge to which he later plead guilty to reckless driving.  This was from an incident where he was caught riding his dirt bike in Inwood.  He took a plea deal and the courts agreed that the case would be dismissed after six months of good behavior and 30 hours of community service.
Then shortly after he was arrested again in a St. Louis Airport where he was charged with misdemeanor assault; those charges were also dropped after he agreed to perform community service.
BUT WHY THE JAIL TIME?
Common Pleas Judge Genece Brinkley was the person who put Meek on house arrest, who gave him a pass for violating his travel ban, and who gave him another pass for failing his drug test.  She was at a point where enough was enough.  She told Meek,
"I've been trying to help you since 2009, You basically thumbed your nose at me."
Meek pleaded his case:
"I'm human. I'm not perfect.  I'm asking for mercy. You gave me the ladder to do what I have to do to prevail in my struggle. I made it this far, I can't really go back and start over."
After nearly 40 minutes of talking…it was not enough.  She sentenced him to do his time in State prison.
During the sentencing, the prosecutor even recommended no jail time, which is extremely rare.  Brinkley said that the prosecutor was too new to the case to know that Meek basically does what he wants.
Jay Z weighed in on the sentencing.
Here is the reality of the situation.  Meek was given way more chances then other n*ggas typically get in the same situation.  If you don't know anyone who is on parole or who has been on parole then STFU.
2 friends of mine got locked back up for parole violations.  One was a passenger in a car that he didn't know was stolen and another for testing positive for weed.   These were both good dudes, who had families.  The guy who got popped for smoking weed was working two jobs, adhering to all the rules, checking in weekly with his PO and just smoked a little kush to get him through the everyday stress and just like that…he was gone. Doing 4 years.  His baby mother got evicted and they lost their car all within 2 months after his re-arrest.
The other guy did his time, but came out so "F'd" up I can't even associate with him anymore.
Meanwhile, you got this millionaire, living a life of luxury, repeatedly getting arrested, failing his drug tests and traveling whenever, wherever he wants?  And flaunting it all on Social Media?!  Forgive me for not having compassion.
For the judge who gave him the pass, she has a reputation to uphold.  She was probably scrutinized for the original probation and house arrest.  She was probably critiqued and judged herself for trying to do too much to help Meek.  At some point she needs to maintain her credibility.
One would argue that 2 years is a lot, but I don't know enough about how sentencing works to know how much latitude judge Brinkley had.
Bottom line, probation is nothing to take lightly and if you are young, rich and black you already know that you have a huge target on your back, so conduct yourself accordingly.
We wish the best for Meek, it might be time to drop a mixtape.
---