Eve Shades Nicki For Her Paper Magazine Cover, Barbz Come for Her Posting Pics from Her Past and Eve Doesn't Back Down. (VIDEO, TWEETS)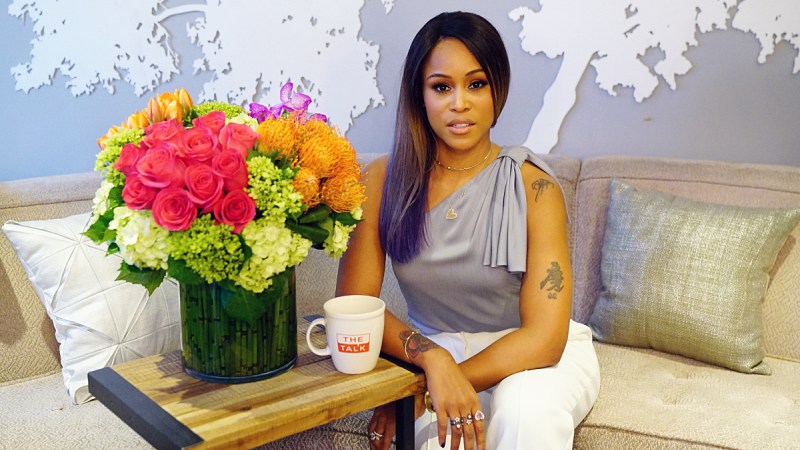 First of all I think Eve being on The Talk is a good look. Anytime a rapper can make it from making albums, to a mainstream check, that's a win. This is Eve's first week on the show and she already started throwing shade. Nicki Minaj was her first victim.
Eve went in on Nicki for that, (some would say Epic, some would say trashy) Paper Magazine cover. She just felt that Nicki didn't have to put herself out there like that….
In case you missed it, here's the cover. BLAM!
Eve explained her position,
"I worked with Nicki, I got to know her on 'Barbershop'… she's a nice person, she's an amazing rapper, and as a lyricist I respect her… but as a woman, from my point of view, personally, I would not be able to do that," Eve, 39, said. "I think in this climate, it's not good. I think every artist has a right to express themselves however they want to express themselves and I respect that as well. For me personally, as I started coming up in the business, I started realizing that young girls were looking up to me and younger people were looking up to me, and that, not that you want to be a role model, but it becomes what you become, it is what you are."
As I've gotten older … I'd just rather be a voice that's uplifting… I can be a voice for those girls that might not have a voice, in a different way without showing myself off … For the Nicki fans, I love her, respect her. Go women in hip hop. It's not my thing. I just don't think it's right. Personally. Period. That's it."
Mic drop!
Here's the video.
After Nicki Fans called Eve out for her past indiscretions, she felt the need to clarify and then there has just been an all-out war in her twitter feed.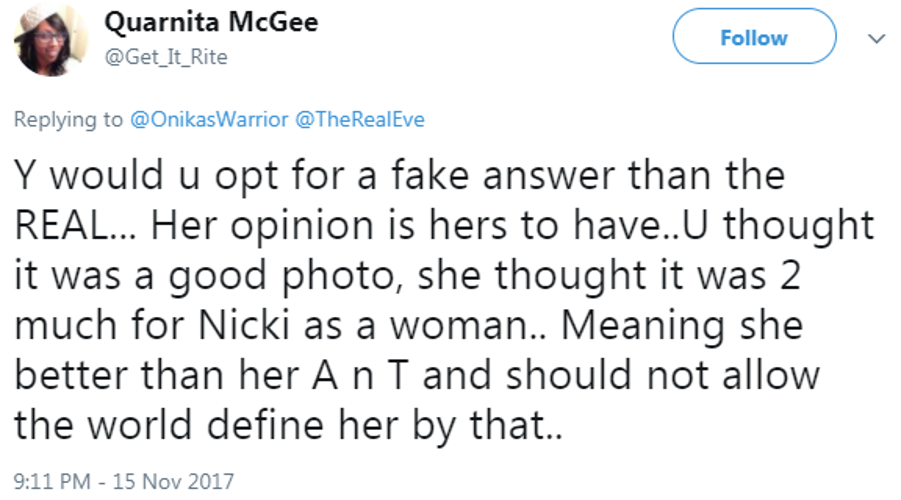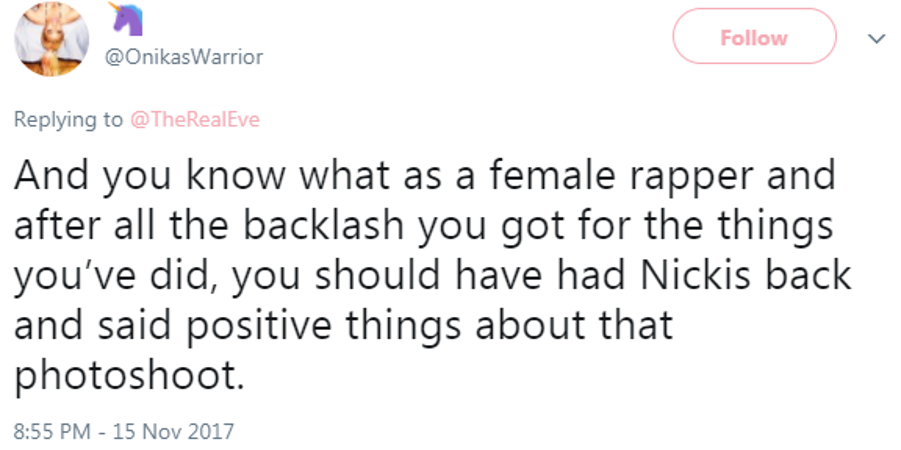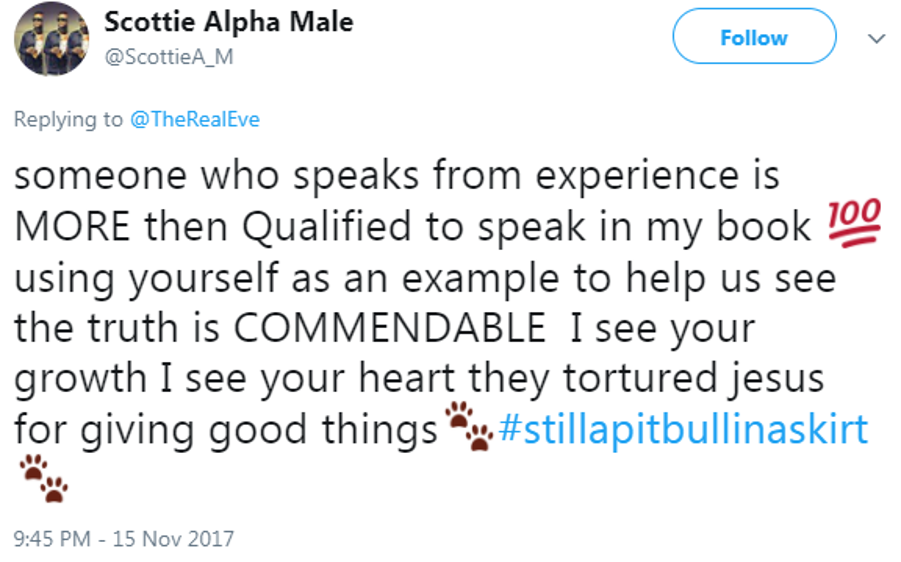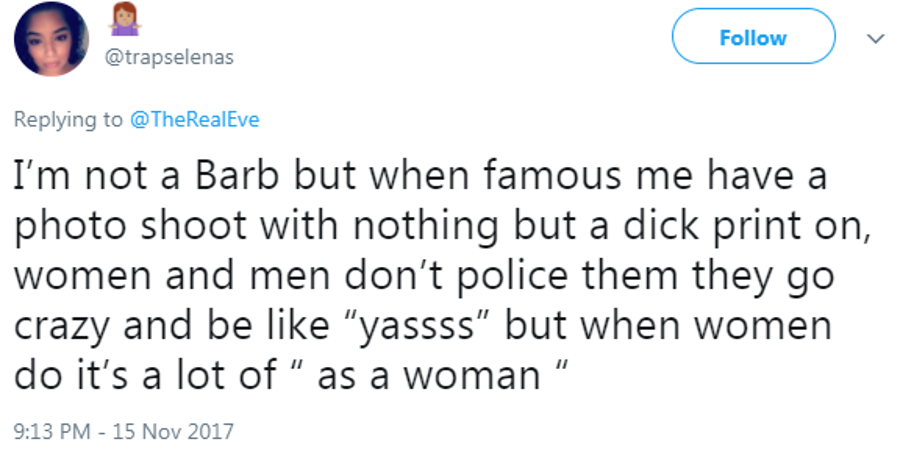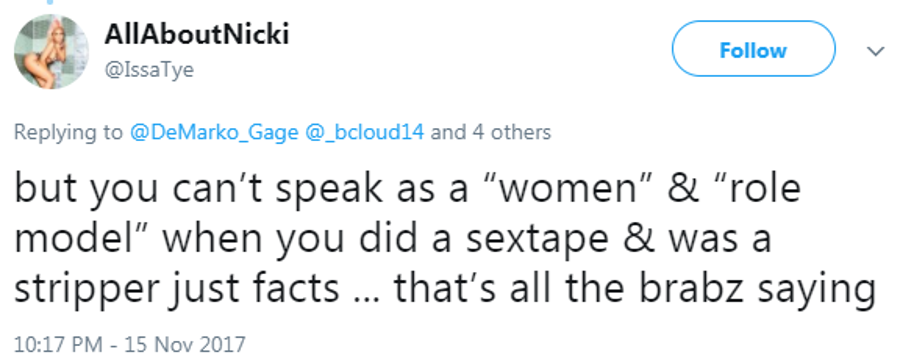 At the end of the day, Eve has received more publicity for The Talk then the show has received in a long time. Ratings will only go up as a result, Eve is fully clothed, married to a Billionaire, Nicki is breaking the internet and putting out new music, and worth 75 Million dollars so it's safe to say they are both BBW (Bad Bitches Winning).
---