CLASSIC RAP BEEF: Ma$e Drops a Diss Track Going Hard after Cam'ron. Cam Responds on Instagram Teasing his Response Track. BARS!! (AUDIO & POSTS)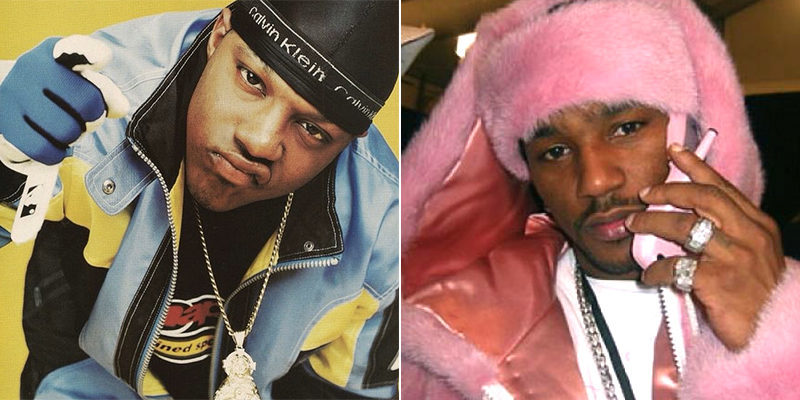 UPDATE:  Cam's full response added below.  
Things have been rocky between Cam and Ma$e for a long time.  Honestly, after Ma$e left to be a preacher, I kind of lost track of him.  I was a fan of both Ma$e and Cam back in the days of Children of the Corn. If you didn't know him back then, then you probably think of him as now as super-corny.
But Ma$e was hot.  He always had a lazy flow and a hot pen.  I'm not sure what sparked the beef this time, but whatever it is, it's real.
At first I thought It might have something to do with all the hoopla surrounding the Dipset reunion.  The lyrics made their way to Genius.com and you can see Ma$e himself weighing in on parts of the song and at one point he says,
I let too much pass, and I was going to continue to let it pass but when somebody don't stop – I had to just spank him one time. 
It was really the point when Cam'ron said he had to kill me.  I let a lot of things slide, but when  you start getting to the body harm aspect of it, I can't let that slide.  That's really all it's about. 
Then it dawned on me…he was referring to a track off Cam'ron's new mixtape.  The first song called, "It's Killa" has a few lines about Ma$e.
Then Ma$e called, said 'Yo, I'm stuck inside some bitches house'
Her boyfriend at the door, could I hurry up and get him out,
Told him straight up I ain't feeling him
 Let me curve this n—- 'fore I end up killing him
The track entitled "The Oracle" was loaded on to soundcloud about 10:00 AM yesterday.  Black Friday.  Ma$e has his old flow, there is no hook; it's 4 minutes of straight bars.  Ma$e is not holding anything back:
Tax know you as the nigga that snitch on the Roc/DC niggas know you as just a nigga they shot
OG niggas don't have no history with you on the block
And everybody seen the footage I got
Ever since 10 you was a thirsty nigga
I ain't gone talk about the time you f*cked your sister.
This was Cam's response.  This is going to be good!!
---
---
WATCH NOW: CAM'RON'S FULL RESPONSE
---
---
---
WATCH NOW: This is the video that Cam was referring to in his Insta post
---
---