Ma$e and Cam'ron Feud Takes a Different turn: Cam Calls Out Ma$e's Sister (she responds) and Ma$e Calls Hot 97 and Explains Why He Really Left Harlem.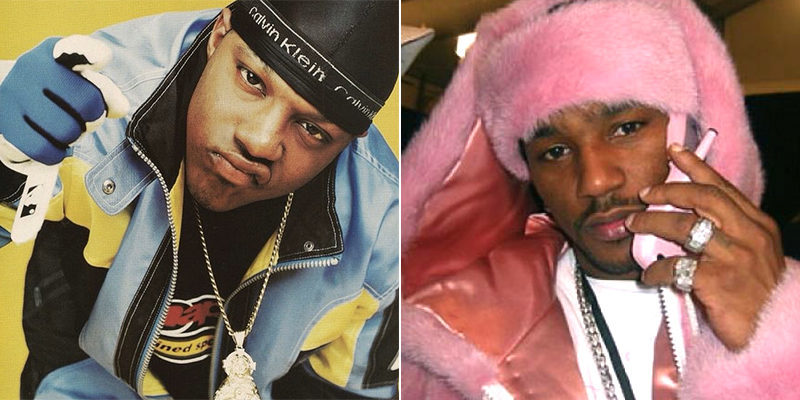 These guy are really making this into something.  At first it appeared that after the two dropped their diss tracks over the holiday weekend that they were done.  The Beef was over.  Cam posted an exchange of DM's between himself and Ma$e and we were ready to move on.
Then Ma$e decided to shade Cam in the comment section stating that he basically won, so yes, now they can move on.  Here is the post: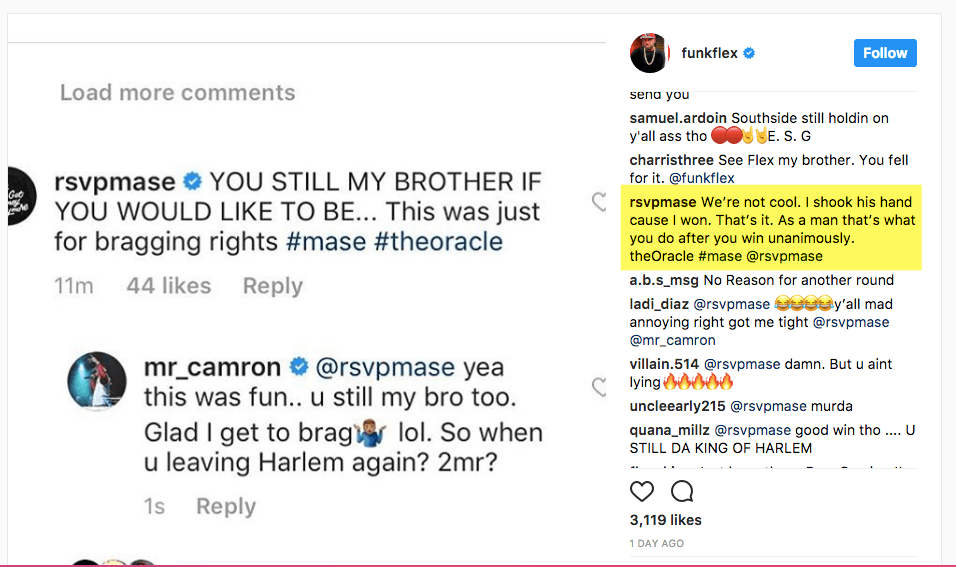 Now we all know that Cam wasn't going to stand for that.  Mr. Petty himself, then took to Live and decided to shade Ma$e's sister who happens to be called….you guessed it Stace.  He basically told her not to be embarrassed because they smashed.  Here is the footage.
Of course Ma$e's sister had to respond….but she didn't say much. But she did post the original comment from Ma$e and it appears Cam'ron had a few edits…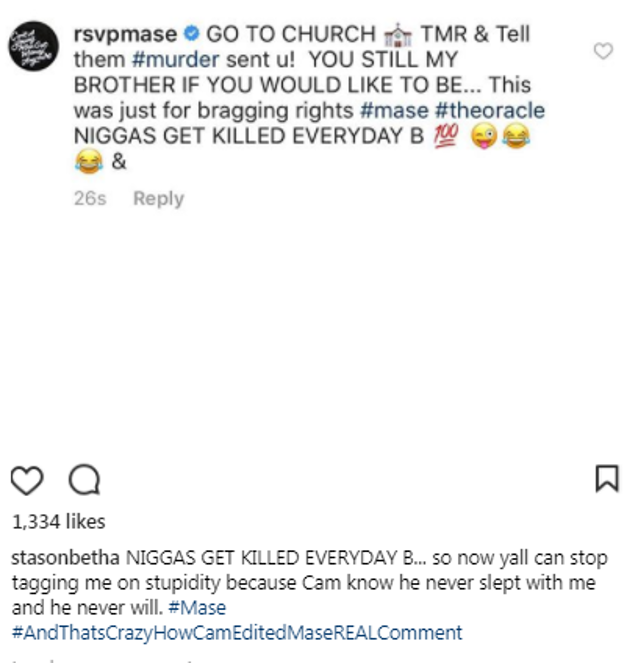 At the same time Ma$e was on Hot 97 with Ebro explaining a little more about the Beef and providing some background as to why he left Harlem.  The part that I don't like, is that he starts to talk about the beef getting physical….no one wants that listen.
IN CASE YOU MISSED IT, HERE ARE BOTH DISS TRACKS.
THE ORACLE BY MA$E
---
DINNER TIME BY CAM'RON
---
---