Must Watch Video: Cardi B Leaves Jimmy Fallon Speechless During Hilarious Interview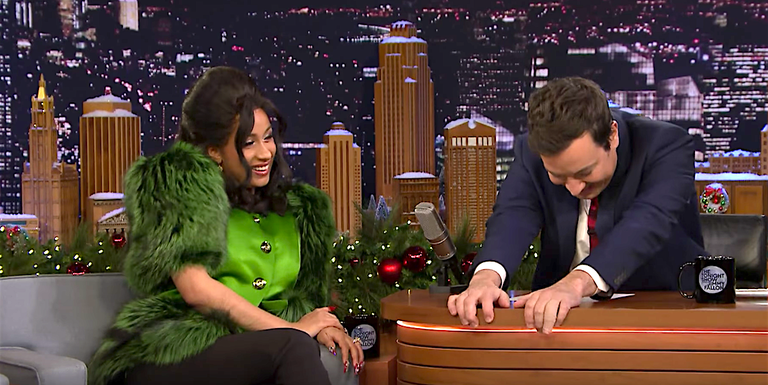 Cardi B is the hottest thing around right now. Who knows how much staying power she will have, but right now? She is THE female rapper in the business to beat.
Her single Bodak Yellow topped the US Billboard 100 chart for three consecutive weeks, won single of the year at the 2017 BET Hip Hop Awards, and it's nominated for Best Rap Performance and Best Rap Song at the 60th Grammy Awards.
One of the reasons Cardi B is so hot right now is because she's hilarious. She is a living meme, and the internet loves to get behind goofy characters with catchy a** songs.
The 25-year-old rapper was on the Tonight Show with Jimmy Fallon on Wednesday, and she stole the show. Her interview was just 5 minutes long, but it might be one of the funniest interviews of 2017. You know it's a funny interview when Fallon replaces his fake laughter with genuine giggles.
During the interview, Cardi explained she wasn't going to buy any adults Christmas presents this year because they all have kids and she has to buy presents for them, "Once you start making money, everybody wants you to be their kids' godmother."
Watch the interview below…
---