Tamar Braxton Deletes Her Instagram Account Following NYE's Drama With Estranged Husband Vincent Herbert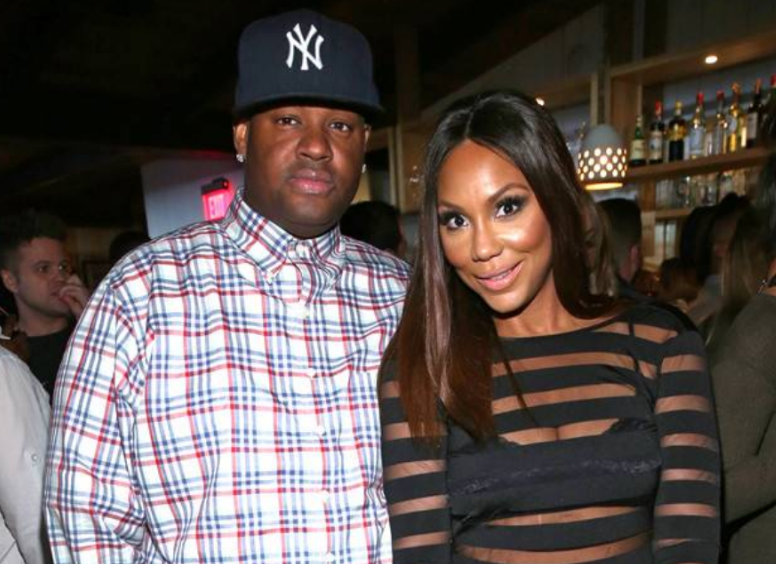 Well, this ain't good. To say Tamar Braxton and her estranged husband Vincent Herbert had a drama-filled end to 2017 would be an understatement. There was so much drama going on that the internet couldn't keep up, and when the internet can't keep up, well you know things are serious.
It all started on Christmas day when Vince was arrested and booked for spousal assault. He was released a short time later on $20,000 bail. Tamar later told E! News that there was no physical interaction between the two of them.
"While celebrating the Christmas holiday as a family, after a few drinks and some jealousy, things got a bit out of hand, which is common for most families during the holidays. In the midst of everything our family is going through things got heated and a bit exaggerated."
What? Common for most families? I don't know about you, but when my family drinks, we all end up laughing and playing board games…and I just now realized how incredibly white that sounds. My bad.
Anyway, their drama didn't end on Christmas. On Saturday, Braxton announced on Instagram that a woman told her that Herbert got her pregnant.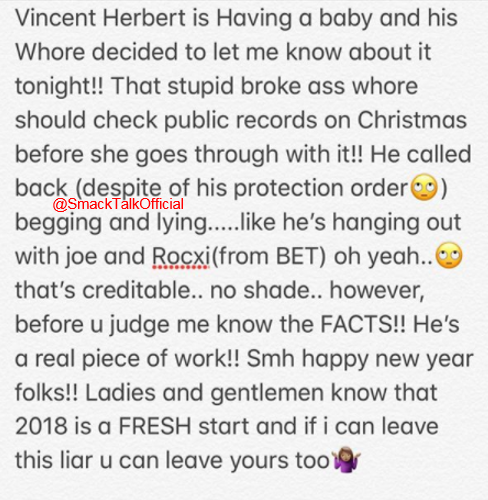 Fans immediately started pointing fingers at Basketball Wives L.A. star Laura Govan, but she denied any involvement.
But they must have worked things out briefly after that because they reportedly spent New Year's Eve together in an undisclosed location. Fans thought maybe they got back together, but Tamar set the record straight, "NOPE! Sorry! Not together but since the craziness the other day, we DID agree to create a better environment for my son!!"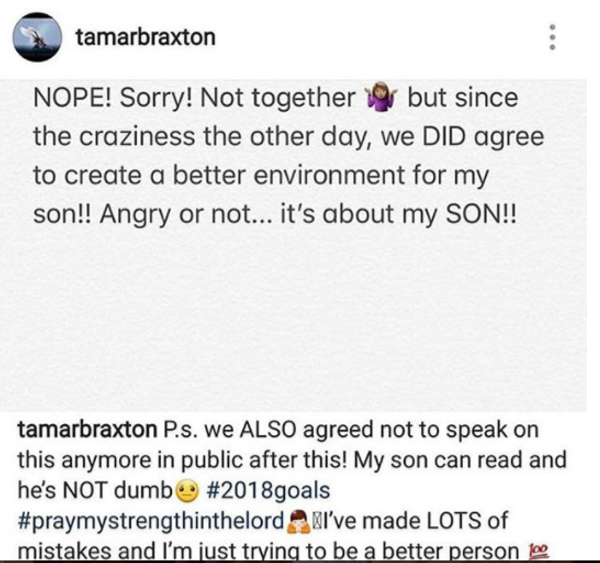 Well, that's good…right? Except, it looks like the drama is firing back up in 2018, 'cause Tamar just randomly deleted her Instagram account early Wednesday. If you go to her page, you'll see a "sorry, this page isn't available message."
No word on what might have really caused this deletion, but we suspect it was a result of some of the gossip blogs starting to call out her behavior as phony.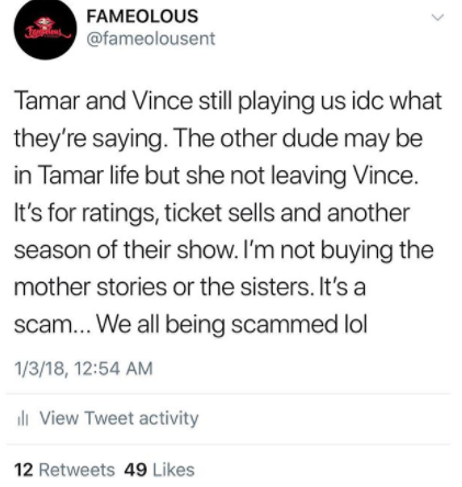 There's been no official word as why she deleted the post…but we also knows she's about her money so we suspect it's just being temporarily removed.  She'll be back and we will be waiting for the drama.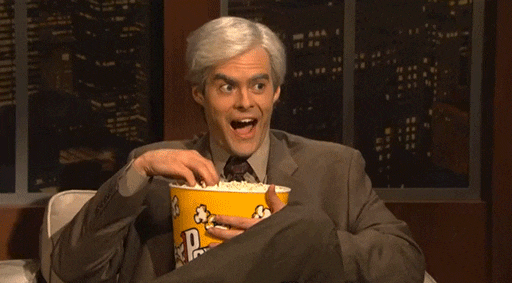 ---