Justin Bieber And Selena Gomez Try To Sweat Their Demons Away During Hot Yoga Class, We Got The Photos!
After spending New Year's Eve together in Mexico, Justin Bieber and Selena Gomez returned to the states to sweat the mistakes of Mexico away. The paparazzi caught the couple leaving a hot yoga session in West Hollywood on Wednesday, and it obviously worked, 'cause they looked sweaty as hell.
These photos are interesting because they show just how much time Bieber and Gomez are spending with each other now. I mean, they partied with each other for New Year's Eve, and then returned to 'normal' life with each other by working out together. They are presumably doing everything together now.
It's like they never split up. It's like Gomez's relationship with The Weeknd never happened, which is really strange because they appeared to be happy together just a few weeks before their split was revealed.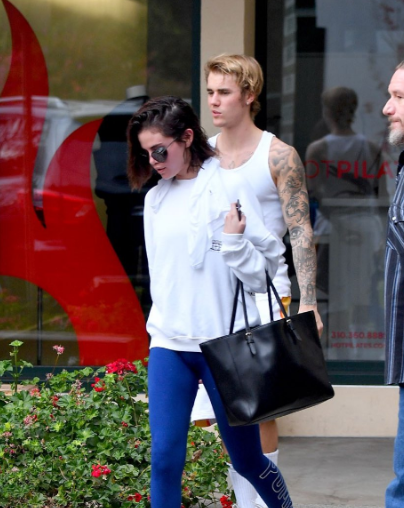 Insiders have told Us Weekly that Selena's feelings for Justin never went away…
"Selena and Justin are back together. Selena and The Weeknd just fizzled and ended amicably — it wasn't dramatic and it wasn't about Justin. But Selena always had feelings for Justin."
Now all Justin needs to do is repair his relationship with Selena's family. As most of you know, they absolutely hate Bieber and they do NOT approve of this relationship.
Let's hope Bieber doesn't break her heart again, 'cause if he does, he better get a protective order against her family.
---