Dennis Rodman Arrested And Charged With DUI, Find Out Why He Could Be Looking At Serious Jail Time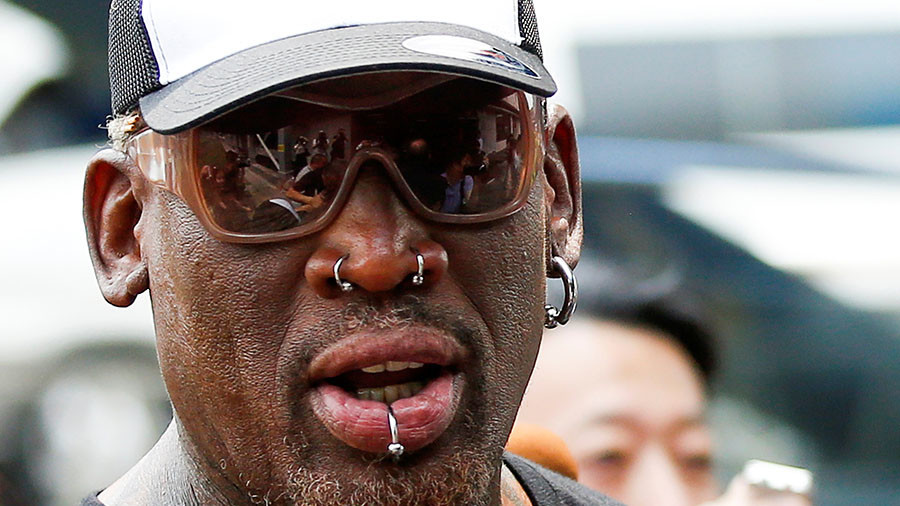 Former NBA star Dennis Rodman is in some serious trouble. It all started Saturday night in the Newport Beach area. The 56-year-old was stopped for an unspecified traffic violation and was taken to the station after failing the standardized field sobriety test.
His breathalyzer results showed he was over the legal limit and that's when they charged him with DUI. He spent a little over seven hours in jail before being released early Sunday morning.
This is terrible news for Rodman because he was apparently on probation during the arrest. TMZ explains:
"The probation stems from a plea deal Rodman struck over a July 2016 wrong way crash — where he was going the wrong way on an Orange County, CA freeway, struck a car and allegedly fled the scene. Witnesses also saw him drinking at a karaoke bar before the crash but he was not charged with DUI for that incident. However, Rodman was placed on 3 years probation with the condition he stay out of trouble. It was a good deal for Rodman, considering he was facing up to 2 years in prison."
What will happen now? Well, it's likely that they will revoke his probation and a warrant for his arrest might be sent out. He could end up being sent to prison to complete the rest of his two year sentence. This is all speculation, but things are not looking good. Those close to Rodman claim he needs rehab, but it might be a little too late for that now.
We will keep you posted as more information is released. Rodman might want to hide out in North Korea.
---