Raven-Symonè Throws Mega Shade At All of Hip Hop's Elite in that Epic Photo From the Jay Z Brunch, TI Responds Taking The High Road, Trey Songz Takes the Low Road, Raven Takes Her Post Down!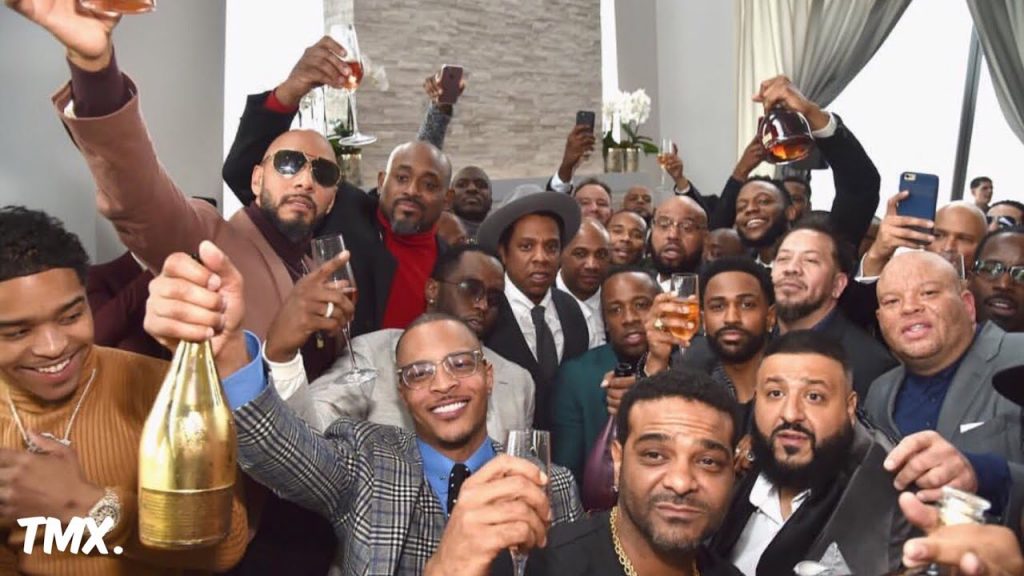 We've all seen the photo from Jay Z's Pre-Grammy Roc Nation Brunch.  There is no question that this photo and many photos from that event are iconic.  Hip Hop has grown up and matured and these photos represent that.  Many of those you see in the photo, without hip hop, would easily broke, in jail or dead.  Many (not all) in those photos come from far worse neighborhoods then we live in and have transformed their lives into amazing success.  Not to mention, all beef among them was squashed.  This alone, is worthy of a celebration and a toast.
BRING ON THE HATERS
There are a lot of people throwing shade, because of how these men make their living. Criticizing their lyrics, how little they have given to the black community (not true at all) and their lack of "having their own" businesses.  One of these criticizers was none other than Raven-Symone. She didn't originate the post, but she took the time to capture and re-share it to her 1.6 million Instagram followers.  Here is the post: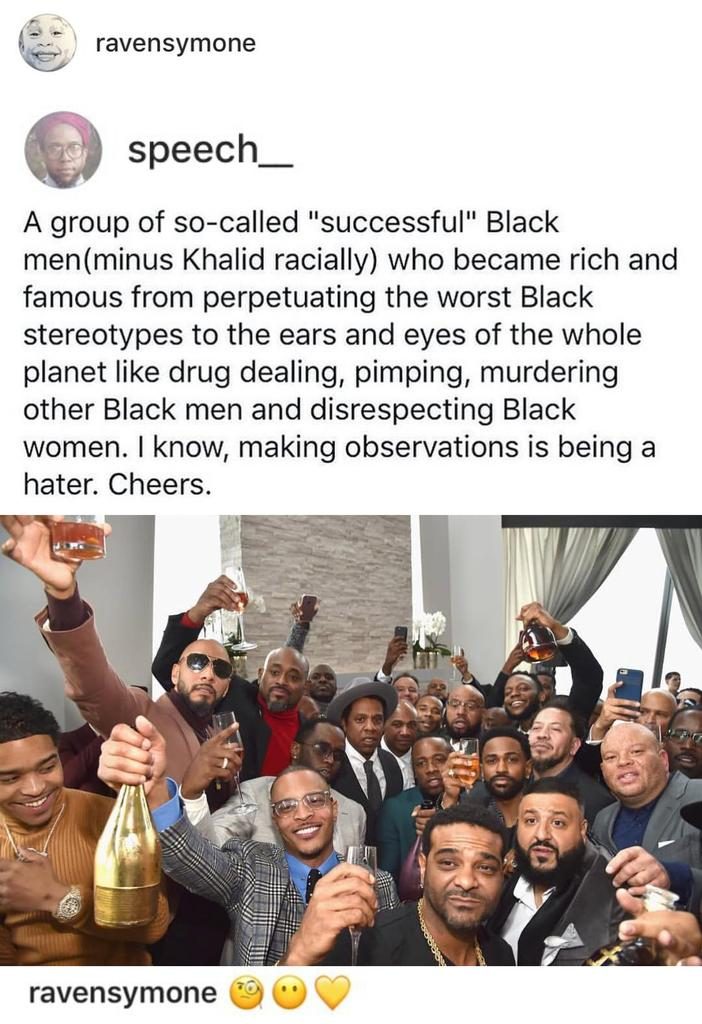 "A group of so-called 'successful' Black men (minus [Khaled] racially) who became rich and famous from perpetuating the worst Black stereotypes to the ears and eyes of the whole planet like drug dealing, pimping, murdering other Black men and disrespecting Black women," her post read, which was a repost of a tweet that came over to Instagram in meme form. "I know, making observations is being a hater. Cheers."
The comments came in with such fury, she actually had to delete the post later and shared this with no further explanation and removed the ability for others to comment.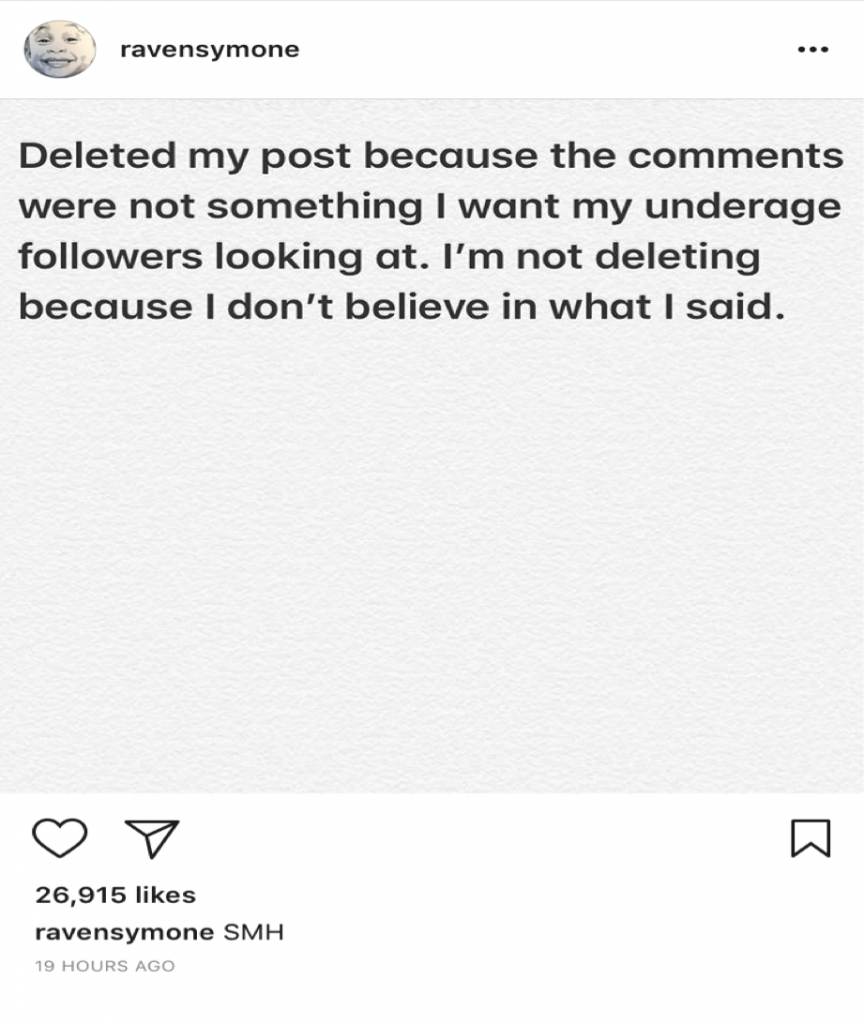 Then T.I. responded with this.  And called her out in the caption:
"@ravensymone Our sins ain't no greater than yours ma'am," he rebutted. "The air must be thin as hell up there on that high horse you sittin on. Somebody please let me know…WTF up wit shawty?"
Trey Songz then cut right to the chase…he even called out the originator of the post that started all of this speech_
---