Kylie Jenner Reveals The Name Of Her Baby Girl, And It Sounds Like Something A 20-Year-Old Would Name Their Kid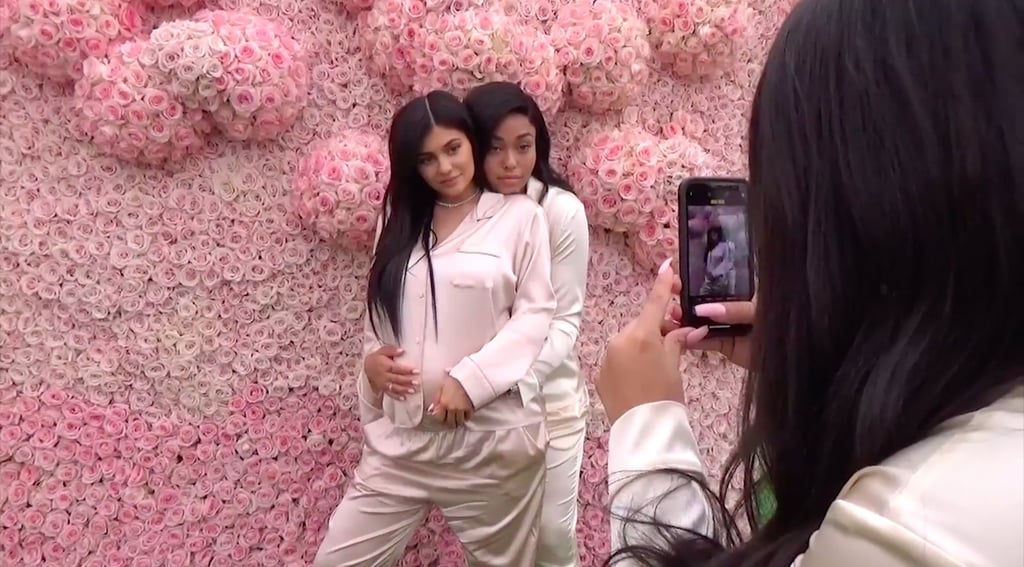 I think you can tell a lot about a person by their name, and you can probably tell how old their parents were when they named them. The goofier the name, the younger the parent. If you meet someone and their name sounds like the next character getting a solo film from Marvel, then you can bet their parents were 20 or younger when they made that decision.
So it should surprise no one to learn that 20-year-old Kylie Jenner named her baby girl Stormi.
Kris Jenner tweeted out the adorable photo below, with the caption, "Meet my precious granddaughter Stormi! I love you endlessly."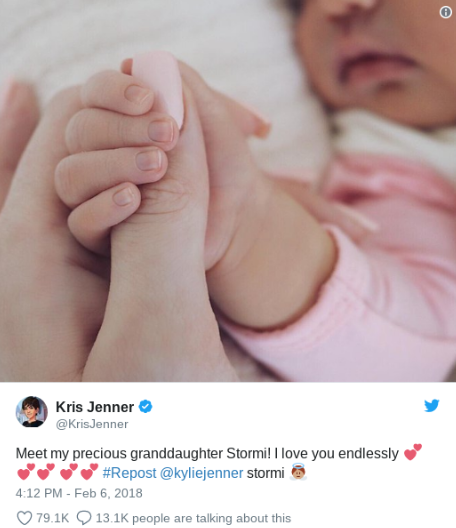 As we previously reported, Kylie gave birth to Stormi on February 1. She didn't talk about her pregnancy at all while she was actually pregnant, later saying she wanted to keep the experience as private as possible.
The good news is that she was secretly recording a behind-the-scenes video for all her fans. She uploaded the video to YouTube a day or two after the baby was born, and it's already been viewed over 40 million times.
---